In the News
In February 2014, the Prince William County, VA Board of Supervisors approved a Phase One Agreement with LEEP Holdings, LLC (LEEP) of Vienna, VA to develop a Waste Conversion Demonstration Project at the Prince William County Landfill. The agreement specifies the necessary detailed planning, engineering, and financing arrangements for the Project. The planning/engineering and financing
READ MORE »
READ MORE »
At the 24th Annual Environment Virginia Symposium, Virginia Governor Robert F. McDonnell announced the winners of the 2013 Governor's Environmental Excellence Awards. One of the Gold Medal winners was the Prince William County's Solid Waste Division.
READ MORE »
Recycling Today Media Group, Smithers Apex, and GBB are joining forces to deliver a comprehensive and market-driven conference dedicated to the production of renewable energy and resources from waste materials. Learn more in this video:

READ MORE »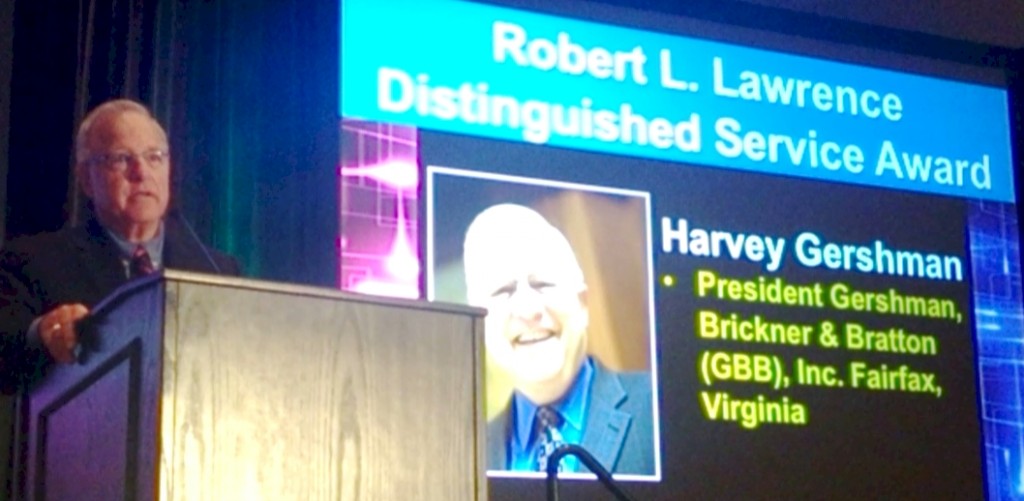 The Solid Waste Association of North America recently presented Harvey Gershman, GBB President and Co-Founder, with the 2013 Robert L. Lawrence Distinguished Service Award, one of the highest honors in the solid waste industry, for his significant contribution to the solid waste management profession.
READ MORE »
GBB has been selected by the GeoTechnical Research Institute, under the auspices of the Houston Advanced Research Center, to provide consulting assistance to the City of Houston, TX for its ambitious "One Bin for All" initiative, utilizing mechanical biological treatment with advanced resource recovery processing for residential municipal solid waste.
READ MORE »
The Environmental Services Department of the City of San Diego, CA, chose GBB to conduct an in-depth analysis and assessment of the City's current collection system and provide recommendations to reduce costs and improve operational efficiency.
READ MORE »
September 2009 White Paper: "Meeting the Future: Evaluating the Potential of Waste Processing Technologies to Contribute to the Solid Waste Authority's System"
May 2011 White Paper: "Solid Waste Authority of Palm Beach County – Response to the Florida Chapter of the Sierra Club"
READ MORE »
The second annual C&D Recycling Forum, organized by Construction & Demolition Recycling, took place September 25-27, 2011 at the Turf Valley Resort & Conference Center, located in Ellicott City (Baltimore), MD. The event offered a wide scope of programming focused on how to be competitive and maximize opportunities in the C&D recycling sector.
READ MORE »
On June 28, 2012, the American Chemistry Council (ACC) hosted a forum on Capitol Hill entitled "Unlocking the Vast Potential of Energy Recovery."  An overview of the latest waste-to-energy (WTE) and conversion technologies (CT) trends and technologies was presented. Expanded use of energy recovery as an abundant and alternative energy source was discussed, and legislative
READ MORE »
READ MORE »