In the News
GBB assisted Prince William County, VA, with the planning and procurement of an innovative public-private partnership for a new facility to process yard waste, food scraps, and wood waste. Tom Smith, Acting Director of the Department of Public Works, talks about the project:

READ MORE »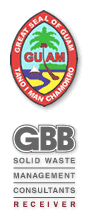 In a 2008 Court Order, GBB was appointed as Receiver with full responsibility for bringing the Guam Solid Waste Management Division into compliance with the 2004 Consent Decree for violation of the Clean Water Act. In 2019, after GBB built a modern solid waste system for the island, the Court partially ended the Receivership. Click here for information about the Receivership.
READ MORE »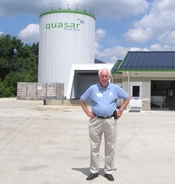 This summer, GBB's Bob Brickner attended the Grand Opening and ribbon cutting ceremony of quasar energy group's new high-solids anaerobic digestion (AD) project in Wooster, OH. The new facility turns the City's traditional wastewater treatment plant into a water resource recovery facility, recycling energy and nutrients from the waste stream while reducing operating costs and expanding capacity.
READ MORE »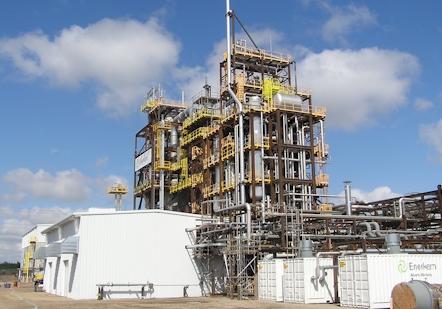 The Enerkem solid waste to Methanol facility in Edmonton, Alberta, Canada, was recently inaugurated and GBB's Bob Brickner made the trek to see the more than $100 million facility first hand. Bob also toured the adjacent new City waste processing facility that uses Vecoplan-supplied equipment to process solid waste and generates the "prepared feedstock" fired in the 10 million gallon per year Enerkem gasifier system.
READ MORE »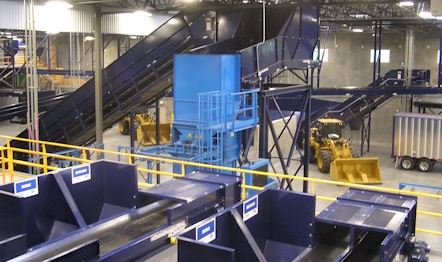 As part of GBB's constant effort to review and keep track of new and innovative technologies, GBB's Bob Brickner recently participated in the high-profile grand opening of the new high-tech 80,000 square feet Dirty MRF in Montgomery, AL, built by Infinitus at a cost in excess of $30 million.
READ MORE »
In mid-March, a GBB team conducted a waste characterization study of 800 randomly selected garbage and recycling carts for the City of Fort Worth, TX. Find out more from this Star Telegram article.
READ MORE »
The inaugural Renewable Energy from Waste Conference held in late 2013 and co-produced by GBB turned out to be highly successful, bringing together over 200 attendees to learn, network, and exchange info and ideas. Download the "opening presentation" and "closing comments" made by Harvey Gershman and click below to learn more about the 2014 edition taking place Nov. 18-20 in San Jose.
READ MORE »
In February 2014, the Prince William County, VA Board of Supervisors approved a Phase One Agreement with LEEP Holdings, LLC (LEEP) of Vienna, VA to develop a Waste Conversion Demonstration Project at the Prince William County Landfill. The agreement specifies the necessary detailed planning, engineering, and financing arrangements for the Project. The planning/engineering and financing
READ MORE »
READ MORE »
At the 24th Annual Environment Virginia Symposium, Virginia Governor Robert F. McDonnell announced the winners of the 2013 Governor's Environmental Excellence Awards. One of the Gold Medal winners was the Prince William County's Solid Waste Division.
READ MORE »