News & Events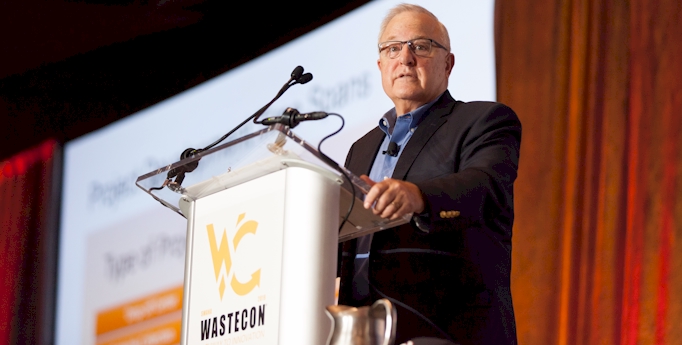 Press Releases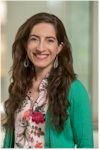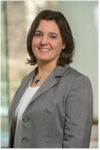 As part of GBB's commitment to environmental sustainability, responsible solid waste management and ongoing professional development for team members, Jennifer Porter (GBB Vice President) and Corinne Rico (GBB Project Manager) have been certified, respectively, as Practitioner in Zero Waste Principles and Practices and TRUE (Total Resource Use and Efficiency) Advisor.
On October 23, 2019, the Solid Waste Association of North America (SWANA) issued a press release announcing that Harvey Gershman, GBB Founder Owner Associate and Co-Founder, had been presented with the 2019 Lawrence Lecture Award. See the SWANA press release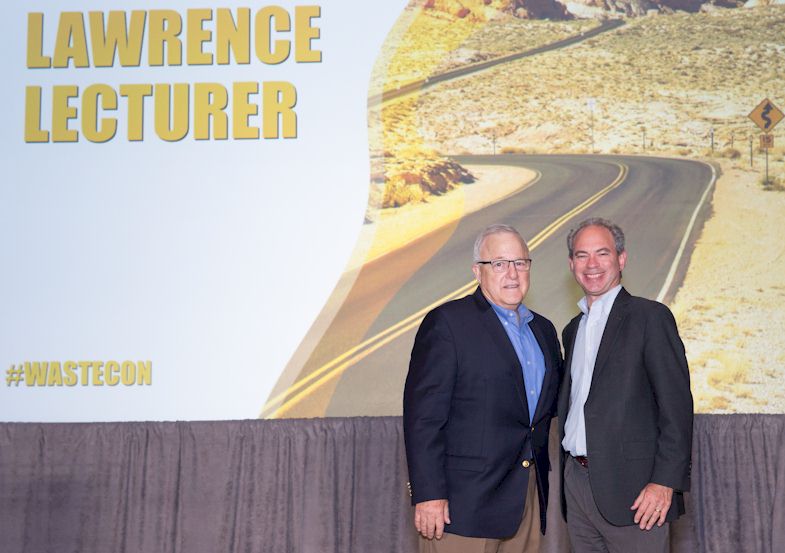 Harvey Gershman with David Biderman, SWANA's Executive Director and CEO.
A GBB Senior Project Manager since 2017, she has 17+ years of experience on sustainability initiatives with extensive expertise in solid waste management, recycling, and composting program evaluation and development.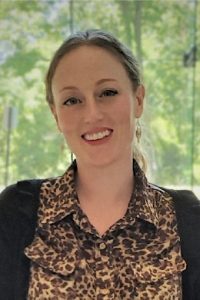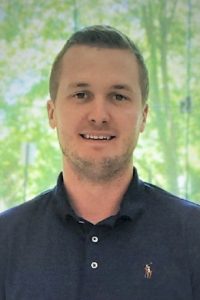 An important part of GBB's corporate culture is to offer opportunities to the next generation of individuals with a passion for sustainable development & the environment.
SEE ALL »
---
In the news
Despite serious interruptions to the business community, GBB remains available for your solid waste management planning needs during this difficult time.
While we must comply with local regulations and abide by travel restrictions, we continue to serve our clients remotely. As a company, we have access to most virtual meeting platforms and are accustomed to teleworking. In fact, most of the consulting services we regularly provide are completed remotely.
Be well, stay safe, and keep in touch.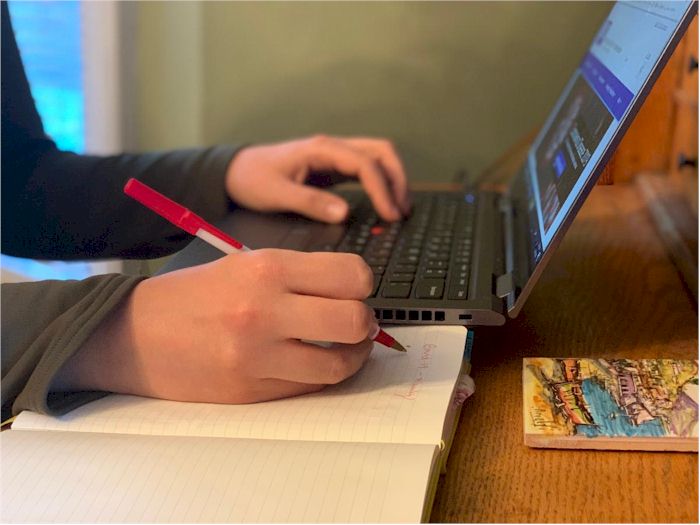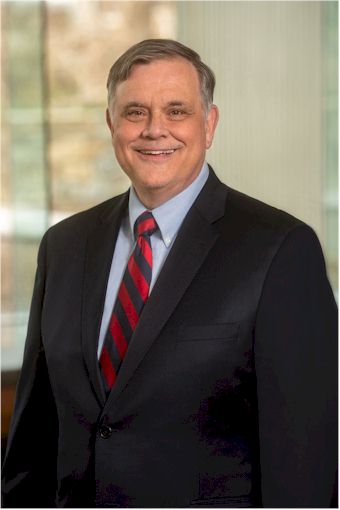 In Waste Dive's in-depth article on the coronavirus-induced economic disruption, the waste and recycling industry's adaptability, flexibility and resiliency are cited by GBB President Steve Simmons and other professionals as the driving force in keeping operations going. What's ahead and how the pandemic will likely reshape the industry are also discussed.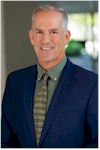 PFAS need to be addressed by pushing for proper management both before and after the point of disposal, and remain top of mind for legislators as well as the solid waste management industry as a whole. In Waste Today, Chris Lund, P.E., provides a digest of actions and initiatives currently ongoing and upcoming on the federal level and in FL, GA, SC, NC and VA.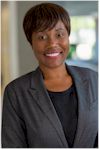 In Waste Today, Steve Simmons & Paige Davis discuss the cost of zero waste to landfill infrastructure and outline the investment needed for the nation to pursue a goal of diverting 90% of the solid waste currently going to landfill, using mechanical biological treatment technology.
SEE ALL »
---
Upcoming Events
June 22-25, 2020
Online
Steve Simmons, Moderator
"Legislation and Policies Needed to Reach Zero Waste to Landfill by 2040"
Wednesday, June 24, 2020 at 4:15pm
September 28-30, 2020
Honolulu, HI
Jennifer Porter, Attendee
October 2, 2020
Baltimore, MD
October 4-7, 2020
Lake George, NY
Jennifer Porter, Speaker
"Imagine This in NY!"
Monday, May 18, 2020 at 10:45am
October 28-30, 2020
Virginia Beach, VA
Corinne Rico, Speaker
"Local and Regional Governments Using Waste to Inform Circular Economy Policy"
Thursday, October 29, 2020 at 7am
Chris Lund, P.E., Speaker
"Emerging Technologies: Overview and a Peek into the Future"
Thursday, October 29, 2020 at 9am
December 7-10, 2020
Dallas, TX
GBB: Exhibitor