Environmental, Social, and Governance Strategy

Committing to Equity and Sustainability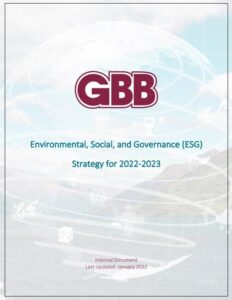 Gershman, Brickner & Bratton, Inc. (GBB) has been driven by environmental sustainability since our founding more than 40 years ago. Effective management of solid waste is a public health and social imperative that directly affects the well-being of people and the planet – both today and far into the future.
We consider sustainability to necessitate balancing environmental, economic, and community needs. To commit to this goal and to measure our progress, GBB developed its first formal Environmental, Social, and Governance (ESG) Strategy earlier this year.
ESG Goals & Strategy
Given its purpose-driven roots, GBB's fundamental goal is the continuous improvement of its material ESG issues. GBB has long held the following four values, which take added meaning through the lens of ESG issues:
Quality
An assessment of quality work product will include the highest quality attention to systemic injustices on which GBB's services can take intentional action to reverse.
Value
Delivering value for clients refers to the high-value services for which GBB is known and now extends to support clients in executing their ESG strategies.
Ethics
Decision-making and business strategy that "does no harm" will expand to a proactive viewpoint speaking up when unethical behaviors are observed.
Results
Environmental results are now paired with societal effects, which elevate GBB's attention to community stakeholders affected by GBB's services.
All that GBB learns during the implementation of its 2022-2023 ESG plans will prepare the firm to expand and evolve its ESG strategy over time.
Carbon Neutrality and Beyond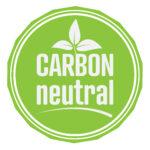 As part of our ESG efforts, GBB set out to become carbon neutral. This process requires limiting emissions and procuring carbon credits from voluntary markets to offset the unavoidable emissions in cases where they cannot be limited. The GBB team has a continued goal to undertake meaningful activities to reduce the firm's footprint and, when it cannot be reduced, scrutinize carbon offset options to ensure the impact of the offset is material.