The Renewable Energy from Waste (REW) Conference has become firmly established as the premier event for the rapidly developing and dynamic waste conversion industry. No other conference delves as deep into the issues or offers the insights that the REW Conference continues to provide each year since 2013.
The 2015 edition, taking place November 16-19, in Orlando, FL, combines education, networking and tours to get the most value out of the event. See what past attendees had to say and learn what is in store for this year: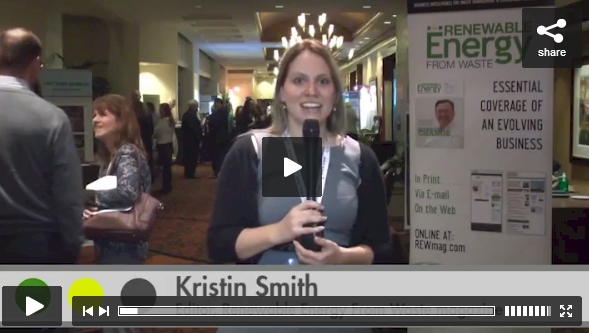 The unique event provides an environment to discuss a comprehensive range of waste conversion technologies, providing critical insight into the necessary technologies, regulations, and financing options shaping the industry and to build relationships with partners to enable companies to capture value within this fastest growing sector of the waste and recycling industry.
Sessions Include
Smart Business – A Look at Industrial Applications for RDF and Waste Conversion
An Optimal Environment – Why Waste-to-Energy Works in Florida
Financing in the Real World
Status Update – Waste Conversion Projects
Gasification and Advanced Biofuels are the Future
In addition to the core two days of educational sessions with presentations from more than 40 industry experts covering complex subjects and providing real-world advice, the conference features two optional events:
Workshop: Planning for success – Public Sector Planning and Implementation of Waste Conversion Projects  
This half day workshop will provide an in-depth discussion and exchange on how to approach new projects to maximize return and address the many risks that need to be considered in structuring project agreements. Speakers:
Harvey Gershman, Gershman, Brickner & Bratton, Inc.
Rick Sapir, Hawkins, Delafield & Wood LLC
Mark Hammond, Solid Waste Authority of Palm Beach County
Tour: Harvest Power's Energy Garden in Orlando
Don't miss out on touring what has been described as one of the most innovative anaerobic digestion projects of its kind in North America. This facility provides waste management through its specially engineered design to codigest biosolids with food wastes from local resorts, restaurants, grocery stores, hotels, sports arenas, golf courses and the food processing community. The capacity is 130,000 tons per year with 5.4 megawatts of combined heat-and-power (CHP) output.