Press Releases
GBB is assisting Fort Worth with the development of a 20-year comprehensive solid waste management plan. Key tasks of the project include data gathering and analysis; identification and evaluation of alternatives; public outreach; strategic planning/recommendations; present and future funding strategies; a 20-year implementation/capital improvement plan; and a disaster debris management plan.
READ MORE »
The Emerald Coast Utilities Authority (ECUA) has issued a Request for Qualifications (RFQ) to select a contractor to provide the design, permitting, financing, construction, and long-term operation of a source separated recyclables and solid waste processing plant. The RFQ is available on ECUA's website.
READ MORE »
Prince George's County has issued a Request for Qualifications for alternative waste processing and recovery technologies and services as part of its ongoing efforts to plan for its future solid waste management system. The RFQ is available on the County's website.
READ MORE »
The City of Fort Smith, AR, has issued a Request for Proposals (RFP) seeking one or more firms to provide a satellite aggregation processing center system for recyclable materials delivered by the City in order to enhance its recycling efforts. GBB is providing assistance in developing the RFP and evaluating/analyzing the proposals received.
READ MORE »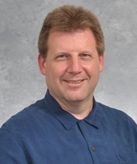 Mr. Kelley has over 20 years of engineering design experience and has worked on the concept and design of a multitude of processing systems for Municipal Solid Waste, single stream, construction waste and demolition debris, biomass, and waste-to-energy projects.
READ MORE »
The City of Cleveland Department of Public Works has issued a Request for Proposals from qualified firms interested in proposing to design, build, own and operate a Waste Reduction and Recycling Project. The City entered into a professional services contract with GBB for assistance with this project.
READ MORE »
Harvey Gershman, President and Co-Founder of GBB, was presented with the 2013 Lawrence Award, one of the highest honors in the solid waste industry, for his significant contribution to the solid waste management profession.

READ MORE »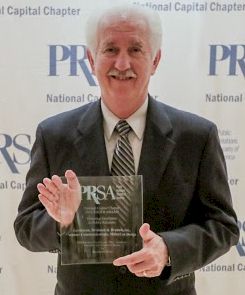 GBB received a Thoth Award from the Public Relations Society of America – National Capital Chapter for its latest corporate brochure.
READ MORE »
July 11, 2013 – With the assistance of GBB, the City of Iowa City plans to release a Request for Proposal (RFP) on or about July 15, 2013, for an alternative solid waste facility operating in partnership with the current City-operated landfill, which has historically received about 100,000 tons of solid waste per year.
READ MORE »
June 27, 2013 – GBB has been selected by the GeoTechnical Research Institute (GTRI), under the auspices of the Houston Advanced Research Center (HARC), to provide consulting assistance to the City of Houston, TX for its "One Bin for All" initiative, utilizing mechanical biological treatment with advanced resource recovery processing for residential municipal solid waste.
READ MORE »