For more information, contact:
Gershman, Brickner & Bratton, Inc.
(703) 573-5800 / www.gbbinc.com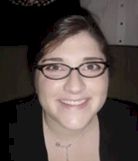 Fairfax, VA (August 31, 2012) – Gershman, Brickner & Bratton, Inc. (GBB) is pleased to announce that Kate S. Vasquez has joined the firm as a Senior Consultant. Prior to joining GBB, Vasquez spent over 10 years in the public sector with a focus on recycling, solid waste reduction, and solid waste management, gaining valuable expertise in strategic planning, regulatory implementation, events planning, and public relations.
Early in her career, she was a Research Analyst at the Office of Solid Waste Management of Loudoun County, VA, and, more recently, was Management Analyst II at the Division of Solid Waste Collection and Recycling of Fairfax County, VA, where she headed multiple projects and programs that supported the objectives of the Solid Waste Management Program. She developed, interpreted, and implemented solid waste code; communicated with public and internal audiences; and conducted complex research assignments.
Ms. Vasquez is accomplished in communications with residents and businesses, elected officials, and the regulated community; research, reporting, and presentation; and, legislative analysis. She is also very actively involved in several national, regional, and local professional associations dedicated to the promotion of recycling and the advancement of environmentally and economically sound solid waste management practices.
"We've known Kate from her deep involvement in, and contribution to, the Virginia Recycling Association and the Virginia chapter of the Solid Waste Association of North America (SWANA). With her passion for recycling and hands-on experience in the public sector, Kate brings valuable expertise to GBB and our clients," said Harvey W. Gershman, GBB President, "We wish her the best in this new turn in her career, and look forward to working closely with her."
"Working on a wide range of different recycling and waste management project initiatives from a consulting perspective will be an exciting challenge for me," said Vasquez. "I look forward to drawing on my public sector background as a springboard to helping other communities and clients, and to learn and advance my career from this new experience."
Ms. Vasquez holds a Master of Public Administration with concentration in State and Local Government from Syracuse University, and a Bachelor of Arts, Political Science with concentration in Legislative Process, from the University of Memphis. She has earned a Recycling Associate certification from SWANA in 2006, which was upgraded to Recycling Manager in 2012.
GBB is a national solid waste management consulting firm founded in 1980 that works on solid waste collection, processing, recycling and disposal issues and assists in planning, procuring, and implementing sound, cost-effective facilities and services at the local, state, and national levels for both the public and private sectors. For more information on the firm and its products and services, visit www.gbbinc.com, www.facebook.com/gbbinc, or call 703-573-5800.
###