For more information, contact:
Ashlea Smith
Marketing Manager
Gershman, Brickner & Bratton, Inc.
(703) 573-5800 / asmith@gbbinc.com
Vienna, VA (January 23, 2023) – Gershman, Brickner & Bratton, Inc. (GBB) is pleased to announce that Steven Schilling, P.E., has joined the firm as a Senior Project Manager. A seasoned solid waste management professional, he has over 30 years of industry experience, including more than 10 years as a consultant, leading a wide range of consulting and environmental engineering projects; over 18 years with key leadership roles at a governmental solid waste agency; and nearly two years with an industry-leading regional recycling company.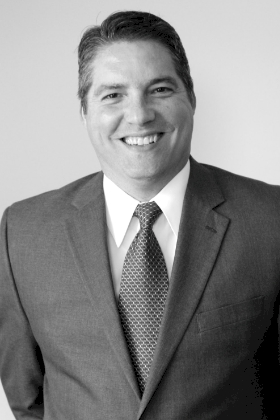 "We're excited to bring Steven on board, with his unique background in the public sector, private sector, and as a consulting engineer," said Steve Simmons, GBB President. "Over the years, he has had key roles, from different angles, in reviewing, planning, implementing, and managing sustainable solid waste management services and facilities. We believe that expertise will prove extremely valuable for GBB clients and our team as a whole."
His consulting experience includes recently serving as Senior Engineer and Senior Project Manager for an environmental consulting company serving public and private sector clients throughout the Midwest; and, early in his career, serving as Environmental Engineer / Project Manager for the environmental permitting and planning division of an engineering consulting company. For over 18 years, he held increasing responsibilities as Executive Director, Assistant Executive Director, and Environmental Engineer at the Solid Waste Agency of Northern Cook County, an intergovernmental agency providing solid waste management and disposal to 23 member communities representing approximately 700,000 residents in the northern Chicago suburbs. Most recently, he was Environmental Engineer and Senior Project Manager for a Chicago-based waste diversion, recycling and portable services provider with operations and facilities in over nine states.
"I am pleased to join the talented and well-respected team at GBB. It will be exciting to tackle current and future solid waste challenges for our global clients," said Mr. Schilling.
Mr. Schilling has a Bachelor of Science in Civil and Environmental Engineering from the University of Wisconsin. He is also actively involved in several national, regional, and local professional associations dedicated to promoting recycling and advancing environmentally and economically sound solid waste management practices. Based in the Chicago metropolitan area, he can be reached at sschilling@gbbinc.com and (847) 452-5081.
About GBB
GBB is a carbon-neutral, award-winning, national solid waste management consulting and planning firm founded in 1980 that helps public and private entities solve their most challenging waste and material management issues. GBB's mission is to provide safe, innovative, responsible, sustainable, and economic strategies and solutions to benefit communities and the environment. GBB advises clients on solid waste collection, processing, recycling, recovery, sustainable materials management, and environmentally responsible disposal and assists in planning, procuring, and implementing sound, cost-effective facilities, and services.
GBB's Vision: A world where discarded materials are used as resources rather than wasted.
Visit GBB online at www.GBBinc.com, www.linkedin.com/company/gershman-brickner-&-bratton-inc-, facebook.com/gbbinc, twitter.com/gbbinc, or call us at (703) 573-5800.
###