For more information, contact:
Lizbeth E. Melendez Perez, CPSM, Marketing Manager
Gershman, Brickner & Bratton, Inc.
(703) 573-5800 / lmelendez@gbbinc.com
Vienna, VA (September 14th, 2023) – Gershman, Brickner & Bratton, Inc. (GBB) is proud to announce that Jennifer Porter has been promoted to Chief Operating Officer (COO) to lead and manage the daily operations of the firm in addition to her continued involvement leading consulting teams and providing sustainability and solid waste management expertise on client projects.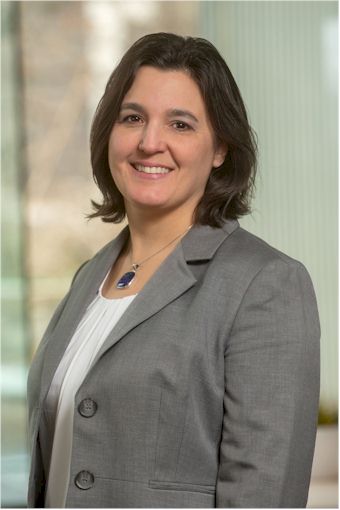 "This promotion to COO formalizes Jennifer's role as part of the GBB ownership group and is a testament to her enthusiasm, business drive, leadership skills, and proven ability to plan and implement efficient operational processes," said Steve Simmons, GBB President.
"I'm honored to manage GBB's daily operations while pursuing my passion for working with communities and organizations to advance a sustainable future for waste prevention, reuse, and recycling, and continuing to lead GBB's internal sustainability initiatives," stated Ms. Porter. "I look forward to collaborating with my fellow GBB team members to organize operational activities and processes that support our business strategy and align with clients' needs."
An Environmental, Social, and Governance (ESG) planning and sustainable development leader, Ms. Porter is a Certified Practitioner in Zero Waste Principles and Practices by the Solid Waste Association of North America and the California Resource Recovery Association. She has more than 20 years of experience in government and private sector sustainability initiatives with extensive expertise in solid waste management, recycling, and composting program development and evaluation.
Ms. Porter joined GBB in 2016 as a Senior Project Manager and was promoted to Vice President in July 2019. In 2021, she became a member of GBB's ownership group and was appointed Sustainability Officer to oversee internal sustainability efforts and lead sustainability planning assignments for clients. Using the triple-bottom-line perspective—people, planet, profit—Ms. Porter expanded initiatives that positively impact the company through its operations and spearheaded activities that increase diversity, inclusion, equity, and justice within GBB and for clients. In July 2022, she was promoted to Senior Vice President.
At GBB, Ms. Porter has managed multiple key projects, including leading the team tasked with planning and implementing the development of a circular economy Sustainable Business Park in Kent County, MI, with an ambitious goal to achieve 90% waste reduction by 2030. She has also led multiple long-term strategic solid waste management planning projects for communities and private sector clients all over the country.
Before joining GBB, Ms. Porter was a Conservation Program Coordinator in Oregon, with the City of Portland's Office of Sustainable Development; Chief Operating Officer at Rivertown Composting; Manager of Corporate Sustainability for Healthy Buildings; and Director of Workforce Initiatives for the Northeast Innovation Alliance.
Ms. Porter earned a Master's in Urban and Regional Planning from Portland State University, OR, and a Bachelor of Arts in Psychology, with Honors, from Wells College, NY. Based in New York, she can be reached at jporter@gbbinc.com or (347) 979-4992.
About GBB
GBB is a carbon-neutral, award-winning, national solid waste management consulting and planning firm founded in 1980 that helps public and private entities solve their most challenging waste and material management issues. GBB's mission is to provide safe, innovative, responsible, sustainable, and economic strategies and solutions to benefit communities and the environment. GBB advises clients on solid waste collection, processing, recycling, recovery, sustainable materials management, and environmentally responsible disposal and assists in planning, procuring, and implementing sound, cost-effective facilities, and services.
GBB's Vision:
A world where discarded materials are used as resources rather than wasted.
Visit GBB online at www.GBBinc.com, www.linkedin.com/company/gershman-brickner-&-bratton-inc-, facebook.com/gbbinc, twitter.com/gbbinc, or call us at (703) 573-5800.
###