Ashlea Smith Sabeti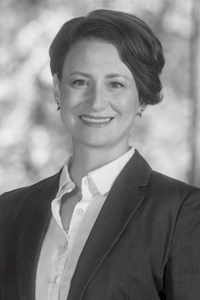 Senior Consultant
Education:
BA, Government and Comparative Politics, George Mason University, Fairfax, VA
Certification:
Certificate of Project Management, George Mason University, Fairfax, VA
Areas of Expertise:
Survey Development; Public Engagement and Outreach; Project Management; Composting; Research; Editing; and Proposal Development.
"I find joy in listening to our clients' needs and collaboratively finding ways that best serve them with the most sustainable solutions possible."
Ms. Smith has over 11 years of professional experience with project management, marketing, sales, and proposal writing experience in industries that include waste management, lighting design, and energy efficiency. She regularly provides document development, review, editing, and graphic design coordination for public-facing reports for all GBB's clients with an eye for detail and design.
She also has communications and public relations experience that includes managing outreach activities for a regional litter prevention campaign with the Metropolitan Washington Council of Governments and the Alice Ferguson Foundation. She has developed several manuals for community outreach and facility management programs dealing specifically with environmentally responsible waste management. Ms. Smith is instrumental in developing surveys for GBB clients and advises on outreach to maximize the number of responses.
As part of her marketing efforts for GBB and acting on her initiative as a solid waste professional, she regularly authors articles on emerging solid waste industry trends, often published in trade magazines. In particular, her latest article on the absence of academic training on responsible solid waste management planning in higher education spurred activity. She is currently coordinating with several municipal solid waste departments, regional facilities, a state university, and a solid waste association to develop course proposals for large metropolitan universities to develop undergraduate courses and concentrations in solid waste management planning.
Publications & Speeches
"Online, Phone and In-person Surveys: A, B, C or All the Above?" published in Waste Today magazine (April 2023)
"Getting in the Zone: Debating NYC's Commercial Waste Zones Plan," presented at WasteExpo, Las Vegas, NV. (May 2022)
"A Need for Solid Waste Planners," published in Waste Today magazine (October 2021)
"Tips for Designing Online Surveys for Solid Waste Management," published in Waste Today magazine (May 2021)
"A Welcome Letter to the Next Administration," published in Waste Today magazine (December 2020)
"Back to Basics with Recycling Education," published in Waste Today magazine (October 2019)
"Building Something Sustainable," published in Waste Today magazine (April 2019)
"Markets and Marketability – Overcoming the barriers to accessing recycling markets," published in MSW Management magazine (March 2019)
"Often Overlooked – What municipalities should know while writing and implementing residential solid waste hauling contracts," published in Waste Today magazine (September 2018)