Review of Recycling and Trash Collection Procedures (Montgomery County, Maryland)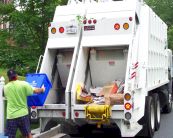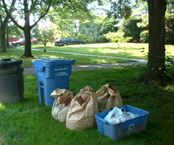 Montgomery County, MD, selected GBB to review the County's recycling and trash collection procedures in the field and Division of Solid Waste Services' (DSWS) office. The collection operations managed by the County are performed by private service providers under contract to DSWS. GBB reviewed:
Operations and management, including contract and reporting requirements, field contract oversight and quality control, reporting structure, asset management, customer service and work order system, and other customer communications;
Collection equipment;
Recycling set-out quantities and rates;
High volume/emergency collection plans in case of localized and nationally declared disaster.
GBB's final report provided recommendations for improvements to the curbside collection system, identifying the potential benefits to the County and supported these by the use of benchmark data f
rom other communities. Each recommendation addressed both positive and negative aspects, including cost and scheduling issues, of implementing them.