Residential Mixed Paper Processing Facility Development / Budget Review (Office Paper Systems, Inc.)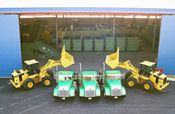 GBB assisted in the development of a 200,000-tons-per-year, residential mixed paper (RMP) materials recovery facility (MRF) to serve Montgomery County, Maryland, for the selected contractor, Office Paper Systems, Inc. GBB's assistance included project development, contracting, product marketing, project feasibility reporting for revenue bond financing, and meetings with investors. GBB continues to serve as Project Consultant as defined in the Bond Indenture for the OPS project. As such, GBB conducts an annual performance and financial audit of the facility to include quantities, prices and sources of material to be processed; quantities, prices and grades of recovered materials shipped; facility operations and maintenance elements; and review and concurrence in the annual budget.
Annual Budget Review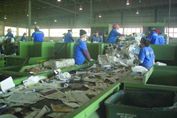 GBB conducted an annual budget review for the bond trustee, to include:
Review of existing and planned cost center structure, including the Project;
Review of information provided by OPS concerning the Project performance and OPS' overall performance in 2010;
Review of the budget information provided by OPS to project the performance of the Project in 2011;
Review of current and projected capital expenses of the Project;
Conducting of general due diligence review of information to confirm significant assumptions related to operational and financial performance;
Meet with OPS management to review information provided and clarify any questions; and
Documentation of the findings in a memorandum to OPS.