For more information, contact:
Gershman, Brickner & Bratton, Inc.
(703) 573-5800 / www.GBBinc.com
McLean, VA (May 1, 2017) – Gershman, Brickner & Bratton, Inc. (GBB) is pleased to announce that Jennifer F. Porter has joined the firm as Senior Project Manager. A sustainable development leader with more than 15 years of experience on government and private sector sustainability initiatives, she has extensive experience and expertise in solid waste management, recycling, and composting program development and evaluation.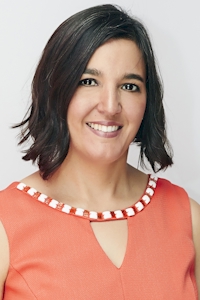 "Working with Jennifer the past 6 months on multiple projects as a Principal Associate, it's clear she has a great passion for sustainable development. Additionally, she has a wide range of diverse skills, and extensive, valuable hands-on experience with recycling and waste management programs," said GBB Vice President, Operations Officer Lori Scozzafava.
"Joining GBB in the solid waste management consulting arena is a stimulating challenge and opportunity," noted Porter. "It will allow me to use my combined private- and public-sector experience in helping clients address the challenges they face and implement sustainable solutions that will have a lasting impact on the environment, extending the reach of our resources and increasing nutrient values in the soil."
As Conservation Program Coordinator for over 6 years with the City of Portland's (Oregon) Office of Sustainable Development, she managed citywide recycling changes for 145,000 households; led multifamily recycling projects resulting in a 21% rise in volume and a 90% decrease in contamination; headed the renewal of the 10-year franchise for the city's 23 residential waste haulers; coordinated the annual residential rate setting for the $43 million annual enterprise fund; spearheaded the Columbia-Willamette Clean Cities Coalition strategic development plan; established strong working relationships with waste haulers, property managers, community development corporations, government entities, and environmental groups; and developed a statistical model for a commercial food composting program.
Ms. Porter's diverse experience includes acting as Chief Operating Officer at Rivertown Composting, a firm focused on changing the way New York City and New York State handles its organic waste.  She was also Manager of Corporate Sustainability for Healthy Buildings, securing new clients and projects in the green building/energy efficiency realm. At the Northeast Innovation Alliance – Workforce Wayne, she was Director of Workforce Initiatives where she spearheaded implementation of a federal grant for workforce development, resulting in the creation of the Wayne Pike Workforce Alliance. She has also volunteered and held Board positions with many organizations, including the Association of Oregon Recyclers, the Columbia-Willamette Clean Cities Coalition, the Hollywood Farmers Market, and the Sunnyside Gardens Community Association.
She has a Master of Urban and Regional Planning from Portland State University, Portland, Oregon, and a Bachelor of Arts in Psychology, with Honors, from Wells College, Aurora, New York. Ms. Porter is based in New York City and can be reached at JPorter@GBBinc.com or (347) 979-4992.
About GBB
GBB is an award-winning national solid waste management consulting firm founded in 1980 that helps public and private entities do better things with waste. GBB specializes in solid waste collection, processing, recycling, resource recovery, and disposal issues and assists in planning, procuring, and implementing sound, cost-effective facilities and services. For more information on the firm and its products and services, visit www.GBBinc.com, www.linkedin.com/company/gershman-brickner-&-bratton-inc-, www.facebook.com/gbbinc, www.twitter.com/gbbinc, or call 703-573-5800.
###