For more information, contact:
Gershman, Brickner & Bratton, Inc.
(703) 573-5800 / www.gbbinc.com
Fairfax, VA (January 19, 2017) – Gershman, Brickner & Bratton, Inc. (GBB) announced today that Stephen Simmons is now part of the firm's ownership group, joining President and co-founder Harvey Gershman, and Senior Vice Presidents Chris Lund, P.E., and John Carlton, P.E., BCEE. He has also been promoted to Senior Vice President.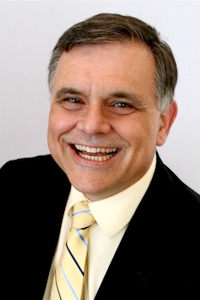 "This is yet another important step for the future of GBB by further enhancing the ownership group with strong and capable individuals that have complementary expertise and backgrounds," said Harvey Gershman. "Steve's business development and management skills, along with the depth of his technology and renewable energy experience, make him a unique and valuable leader on client projects and a key member of the GBB's senior management team."
"I'm proud to join GBB's ownership group and to have this opportunity to further contribute and participate in shaping GBB's future in my new role," noted Mr. Simmons. "It is very exciting to work closely with a team of passionate individuals and to have a direct positive impact on many communities and organizations by helping develop sustainable solutions for complex solid waste management issues."
Mr. Simmons joined GBB as Vice President in December 2015 after being a Principal Associate in 2012 – 2013. A sustainable development business leader with more than 30 years of experience in the energy and environmental services sectors, he is highly experienced in program and project management, new business development, waste and power marketing, technology evaluation, business financial modeling, profit and loss management, facility design, procurement, and construction having worked with engineering/consulting firms and leading international energy operating companies.
Throughout his career, he has helped communities and companies develop programs and projects implementing the 3 E's of sustainability: ecology, economy, and equity. He has extensive renewable energy experience, having managed the development, construction, and operation of power generation projects with capital budgets in the hundreds of millions of dollars. These facilities have produced millions of megawatt-hours of renewable energy, displacing millions of tons of fossil fuels.
Mr. Simmons has a Bachelor of Science degree in Mechanical Engineering from the University of Missouri – Rolla, and a Professional Certificate in Energy Policy and Sustainability from the University of Denver. He is based in the Philadelphia, PA, area and can be reached at ssimmons@gbbinc.com or 610-742-4611.
About GBB
GBB is an award-winning national solid waste management consulting firm founded in 1980 that helps public and private entities do better things with waste. GBB specializes in solid waste collection, processing, recycling, resource recovery, and disposal issues and assists in planning, procuring, and implementing sound, cost-effective facilities and services. For more information on the firm and its products and services, visit www.gbbinc.com, www.linkedin.com/company/gershman-brickner-&-bratton-inc-, www.facebook.com/gbbinc, www.twitter.com/gbbinc, or call 703-573-5800.
###