For more information, contact:
Gershman, Brickner & Bratton, Inc.
(703) 573-5800 / www.gbbinc.com
McLean, VA (September 18, 2018) – Gershman, Brickner & Bratton, Inc. (GBB) is proud to announce that sustainable projects advisor Robin Davidov has joined the firm as Principal Associate. A solid waste industry veteran, she has over 37 years of experience in sustainable waste management, renewable energy, recycling and organic waste. In addition to joining selected GBB Project Teams, providing senior-level advisory and leadership, she will make her depth of experience and expertise available to industry solid waste leaders through the GBB Access! program, a subscription service providing on-demand, as-needed, solid waste management advisory and information through direct access to GBB executives, analysts and professional staff.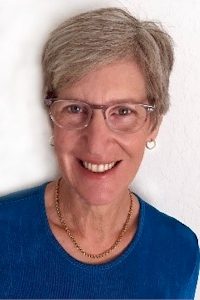 "A true leader, Robin is recognized in the industry for her extensive experience with public–private contracting, marketing of renewable energy, dispute resolution and public education and we're very excited to welcome her to the GBB team," said Steve Simmons, GBB Senior Vice President.
Ms. Davidov is the former Executive Director of the Northeast Maryland Waste Disposal Authority (Authority), a regional multi-jurisdictional development and financing agency established to assist member jurisdictions in providing adequate solid waste disposal facilities. During her 30-year tenure leading the Authority, she was responsible for the procurement of long-term contracts for the transportation and disposal of waste and recycling contracts. She also worked on the development, permitting, financing, construction and operation of three award winning waste-to-energy projects, as well as four landfill gas-to-energy projects, one sewage sludge composting facility and two solar projects, all nationally recognized for environmental performance and reliability.
"While at the Authority, I had the opportunity to experience firsthand GBB's professionalism, work ethic and passion for sustainable waste management solutions through projects that the firm did for us," noted Ms. Davidov. "It's an honor to now join the team and work together on helping other organizations."
For the past 7 years, she has been an Independent Consultant, providing advisory services such as contract negotiations for the public-sector, project management, and professional coaching to US-based and international clients, with a specialty for island nations.
From 2008 to 2011, she served as a Trustee, and in 2011 as the President, of the Municipal Waste Management Association, the environmental affiliate of the United States Conference of Mayors. She also served on the Maryland Governor's Task Forces on Solid Waste, Recycling, and Dredge Spoil. Ms. Davidov has an undergraduate degree in Biology from Windham College and a Master's degree in Regional Planning from the University of Pennsylvania. Based in the Tampa area, in Florida, she can be reached at rdavidov@gbbinc.com.
About GBB
GBB is an award-winning national solid waste management consulting firm founded in 1980 that helps public and private entities do better things with waste. GBB specializes in solid waste collection, processing, recycling, resource recovery, and disposal issues and assists in planning, procuring, and implementing sound, cost-effective facilities and services. For more information, visit www.GBBinc.com, www.linkedin.com/company/gershman-brickner-&-bratton-inc-, www.facebook.com/gbbinc, www.twitter.com/gbbinc, or call 703-573-5800.
###