For more information, contact:
Gershman, Brickner & Bratton, Inc.
(703) 573-5800 / www.gbbinc.com
Fairfax, VA (April 16, 2015) – Gershman, Brickner & Bratton, Inc. (GBB) is pleased to announce that Christopher A. Lund, P.E., has been promoted to the position of Senior Vice President.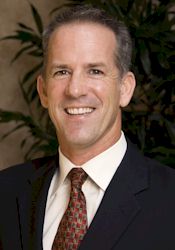 Mr. Lund joined GBB in April 2008 as a Senior Project Engineer and was promoted to Vice President in August 2009. In March 2013, along with John Carlton, PE, BCEE, he joined GBB co-founders Harvey Gershman and Bob Brickner as part of the firm's ownership group.
"As a key member of the group that is heading the successful 180-degree turnaround of the Guam solid waste management system, Chris has a wide range of engineering and waste management expertise," said Harvey Gershman, GBB President. "This promotion reflects the leadership abilities he has continuously displayed both as a member of the receivership team and of the GBB ownership group."
"The increased responsibilities represent an important and strategic goal for me in further contributing to GBB's growth and success," noted Mr. Lund.
Since joining the firm, Mr. Lund has been the key project team leader for GBB, which is the appointed Receiver for the Guam Solid Waste Authority since a March 2008 Court Order issued by the United States District Court of Guam, providing overall engineering and project management. As part of the Receivership team, Mr. Lund is performing the planning, and management of the day to day project engineering, quality assurance review and analysis, and environmental management for a consortium of engineering and environmental firms (to include GHD, GLA, Brown & Caldwell, EA Engineering Science and Technology, Inc., PBC, and HHNT) conducting design, permitting and compliance reporting, and construction management. Additionally Mr. Lund executes design, environmental, and construction procurements for the new landfill construction, operations, permitting, environmental compliance, and dump closure projects.
Prior to joining GBB, he consulted 13 years with Dames & Moore/URS and Bowman Consulting Group; Chief Engineer/Water Division Director for the Guam Environmental Protection Agency for 6 years; and Engineer Tech at the Wisconsin Department of Natural Resources, Bureau of Engineering, for 3 years.
Mr. Lund holds a Bachelor of Science degree in Civil and Environmental Engineering from the University of Wisconsin, Madison, WI. He can be reached at clund@gbbinc.com or 703-663-2435.
About GBB
GBB is an award-winning national solid waste management consulting firm founded in 1980 that helps public and private entities do better things with waste. GBB specializes in solid waste collection, processing, recycling, resource recovery, and disposal issues and assists in planning, procuring, and implementing sound, cost-effective facilities and services. For more information on GBB and its products and services, visit www.gbbinc.com, www.linkedin.com/company/gershman-brickner-&-bratton-inc., www.facebook.com/gbbinc, or call 703-573-5800.
###