For more information, contact:
Steve Simmons, GBB President
ssimmons@gbbinc.com / (703) 573-5800
McLean, VA (November 11, 2020) – Gershman, Brickner & Bratton, Inc. (GBB) is pleased to announce the promotions of Corinne Rico to GBB Senior Project Manager and Ricky Phillips to GBB Consultant II.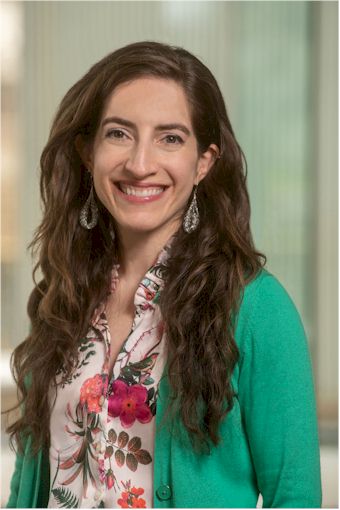 "Corinne has successfully tackled important and increasingly complex GBB projects in addition to advancing her position as a sustainability and circular economy subject matter expert," said Steve Simmons, GBB President. "She's a valuable and key member of our multi-disciplinary team with a diverse background and experience, and this promotion is well-deserved."
Ms. Rico, who joined the firm in 2018 as a Senior Consultant before becoming a Project Manager in 2019, is involved in both public and private sector projects focused on both preventing waste generation as well as connecting waste with manufacturing inputs to catalyze a circular economy. She is also actively involved in projects related to alternative methods of waste conversion and resource recovery, including organics processing and renewable energy applications, and is engaged in the planning, development, and construction of these facilities and related infrastructure.
Prior to joining GBB, she was a Fellow in the Sustainable Cities Institute at the National League of Cities. She also has more than 9 years of experience in the sustainable interior architecture and planning industry.
She completed a Master of Science degree in Resilient and Sustainable Communities from Green Mountain College in Poultney, VT, and published a thesis entitled "Local and Regional Governments Using Waste to Inform Circular Economy Policy." She also recently earned the Climate Reality Leadership Corps certificate from the Climate Reality Project and the TRUE Advisor certification administered by Green Business Certification Inc., the premier organization in the world that independently recognizes excellence in green business industry performance and practice.
Based out of GBB's headquarters in McLean, VA, she can be reached at crico@gbbinc.com and (703) 573-5800.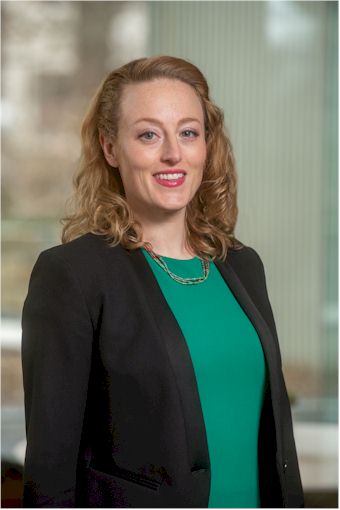 "Ricky has the enthusiastic and can-do attitude that is needed and highly appreciated by our dynamic, entrepreneurial team," said Simmons. "Coupled with her work ethic and sustainability background, she provides value-added contribution to GBB project teams."
Ms. Phillips joined GBB in 2019 after graduating with a Master of Science degree in Sustainable Communities from Binghamton University in upstate New York. In addition to providing key research and assistance to GBB senior consultants on a wide range of projects, she is a member of GBB's Sustainability Team that supports circular economy, zero waste, and sustainable business park initiatives.
Her professional experience includes working for over 2 years as a Community Schools Graduate Assistant at Binghamton University's Center for Civic Engagement, which cultivates partnerships that strengthen communities and develop active and engaged citizens; and committing to 18 months of full-time service as an AmeriCorps VISTA Volunteer Coordinator at Sharing the Harvest, a nonprofit, volunteer-driven community farm whose mission is to alleviate hunger, promote volunteerism, and provide agricultural education on the south coast of Massachusetts.
Also based out of GBB's headquarters, she can be reached at rphillips@gbbinc.com and (703) 573-5800.
About GBB
Celebrating its 40th anniversary in 2020, GBB is an award-winning national solid waste management consulting firm that helps public and private entities do better things with waste. GBB specializes in solid waste collection, processing, recycling, resource recovery, and disposal issues and assists in planning, procuring, and implementing sound, cost-effective facilities, and services.
GBB's Vision: A world where discarded materials are used as resources rather than wasted.
For more information, visit www.GBBinc.com, www.linkedin.com/company/gershman-brickner-&-bratton-inc-, facebook.com/gbbinc, twitter.com/gbbinc, or call (703) 573-5800.
###