For more information, contact:
Steve Simmons, President
Gershman, Brickner & Bratton, Inc.
(703) 573-5800 / ssimmons@gbbinc.com
Vienna, VA (May 30, 2023) – Gershman, Brickner & Bratton, Inc. (GBB) is pleased to announce changes in our Marketing team, with Lizbeth Melendez joining the firm as Marketing and Proposal Manager, and Ashlea Smith Sabeti transitioning into full-time consulting as a Senior Consultant.
A Certified Professional Services Marketer, Ms. Lizbeth E. Melendez, CPSM, has over 7 years of experience in the Architecture, Engineering, and Construction industry, delivering branding and marketing strategies for companies seeking to strengthen and support corporate image initiatives. An effective communicator and team leader, she has demonstrated skills in project management, proposal and presentation development, multi-channel marketing campaigns, written communication, and creative branding.
"Lizbeth has relevant experience and expertise in professional services marketing and a wide range of skills that are a great match for both GBB and her professional development," said Steve Simmons, GBB President. "We're excited to integrate her as part of our entrepreneurial team and to work closely with her as she manages marketing initiatives and our proposal development process."
"As a marketing manager joining GBB, I am thrilled to be part of an industry that is actively working towards a sustainable future. I believe that effective communication and education are key to driving positive change, and I'm excited to collaborate with the team to share our company's innovative solutions with the world. By highlighting the value of waste as a resource and showcasing our commitment to sustainability, we can inspire individuals and businesses to act towards a cleaner, more circular economy. I'm honored to be part of this important mission and look forward to contributing to its success," noted Ms. Melendez.
Ms. Melendez earned a Bachelor of Science in Management from George Mason University and is an active member of the Society for Marketing Professional Services (SMPS). Based in Northern Virginia, she can be reached at lmelendez@gbbinc.com and (703) 663-2421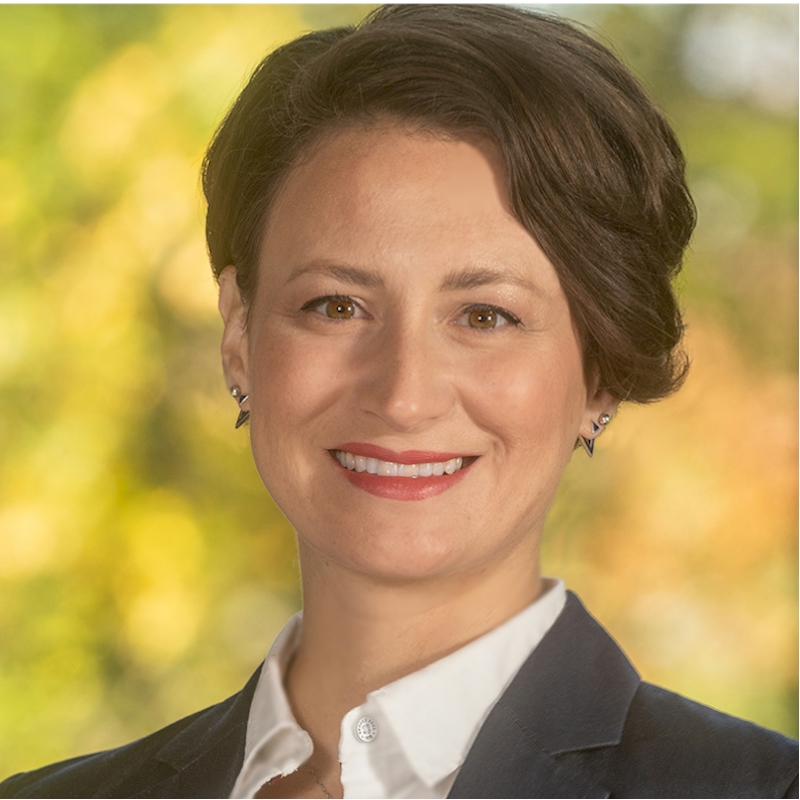 Ms. Melendez joins GBB to succeed Mrs. Ashlea Smith Sabeti, who is moving into a full-time consulting role at GBB, where she will service client needs in areas of sustainability and solid waste management as a Senior Consultant. Ashlea has been with GBB since 2018 and has over a decade of related experience in the public and private sectors. Mrs. Smith Sabeti is excited to move fully into the role of supporting GBB's daily efforts to help its clients solve their most challenging solid waste management issues. This move expands the work Ashlea has already been doing to support GBB's clients presently and in the past, such as navigating and responding to complex municipal procurements, crafting solid waste communications and public opinion surveys, researching innovative technologies, and drafting solid waste management plans (SWMPs), among others. To view Ashlea's featured expert profile, as well as those of her fellow consultants, visit www.gbbinc.com/about/company-leadership-featured-experts. Ashlea continues to be reachable at asmith@gbbinc.com and (703) 663-2433.
We look forward to working with both Lizbeth and Ashlea in their new roles.
About GBB
GBB is a carbon-neutral, award-winning, national solid waste management consulting and planning firm founded in 1980 that helps public and private entities solve their most challenging waste and material management issues. GBB's mission is to provide safe, innovative, responsible, sustainable, and economic strategies and solutions to benefit communities and the environment. GBB advises clients on solid waste collection, processing, recycling, recovery, sustainable materials management, and environmentally responsible disposal and assists in planning, procuring, and implementing sound, cost-effective facilities, and services.
GBB's Vision:
A world where discarded materials are used as resources rather than wasted.
Visit GBB online at www.GBBinc.com, www.linkedin.com/company/gershman-brickner-&-bratton-inc-, facebook.com/gbbinc, twitter.com/gbbinc, or call us at (703) 573-5800.
###