For more information, contact:
Gershman, Brickner & Bratton, Inc.
(703) 573-5800 / www.gbbinc.com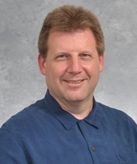 Fairfax, VA (July 8, 2014) – Gershman, Brickner & Bratton, Inc. (GBB) is pleased to announce that Bradley T. Kelley has joined the firm as Senior Project Engineer. Mr. Kelley has over 20 years of engineering design experience, and as part of his background for equipment manufacturers in the public sector has worked on the concept and design of a multitude of processing systems for Municipal Solid Waste (MSW), single stream, construction waste and demolition debris (C&D), biomass, and waste-to-energy (WTE) projects. As a design engineer, Mr. Kelley has utilized 3D computerized drafting technology for both component manufacturing and processing layouts and has hands-on skills with system installations and experience with hydraulics, electrical, and logic programming.
Prior to joining GBB, Mr. Kelley was Sales Design Engineer at Bulk Handling Systems, a firm that designs, engineers, manufactures, and installs sorting and handling systems throughout the world for the recycling, solid waste, demolition, and power generation industries. Previously, he was Senior Mechanical Engineer at West Salem Machinery, Inc., a manufacturer of grinding, screening, and conveying equipment for the biomass and lumber industry. Before that, he was Mechanical Drafter and Project Engineer for various manufacturers of machinery where he designed a range of high-end automated equipment.
"Brad brings to GBB a wealth of solid and relevant engineering, design, and processing equipment experience that will prove highly valuable for us going forward with evaluations and procurements of "One Bin for All" facilities  and MSW processing plants before Alternative Conversion Projects, " said Bob Brickner, Executive Vice President of GBB. "Having experience working at integrated solid waste equipment systems providers, like I did early in my career, is definitely a great background for the consulting niche that GBB performs for our clients," Mr. Brickner added.
"The opportunity to use my technical background and skillset to focus on solid waste handling systems and equipment from a consultant's perspective is an exciting and logical new development and expansion of my career," noted Kelley, "I look forward to helping GBB's clients develop efficient, cost-effective solutions and working with colleagues that have different and complementary solid waste expertise."
Mr. Kelley relocated from the Pacific Northwest to GBB's headquarters in Fairfax, VA. He holds a Bachelor of Science in Mechanical Engineering from the University of Washington. He can be reached at bkelley@gbbinc.com and 703-573-5800.
About GBB
GBB is a national solid waste management consulting firm founded in 1980 that works on solid waste collection, processing, recycling, and disposal issues and assists in planning, procuring, and implementing sound, cost-effective facilities and services at the local, state, and national levels for both the public and private sectors. For more information on the firm and its products and services, visit www.gbbinc.com, www.facebook.com/gbbinc, or call 703-573-5800.