For more information, contact:
Gershman, Brickner & Bratton, Inc.
(703) 573-5800 / www.gbbinc.com
McLean, VA (April 10, 2018) – Gershman, Brickner & Bratton, Inc. (GBB) is proud to announce that Ashlea Smith has joined the firm as Marketing Coordinator. A professional with marketing, proposal, and project coordination experience in industries that include recycling, waste management, and energy efficiency, she will be a key member of GBB's marketing team, coordinating the proposal development process and contributing to the firm's marketing initiatives.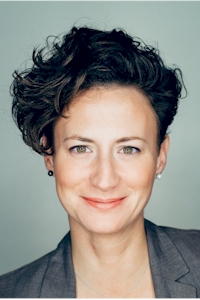 "Ashlea has an interesting combination of marketing, business development support, and proposal management experience for consulting and design firms that is valuable for the Marketing Coordinator position," said Lori Scozzafava, GBB Senior Vice President, Operations Officer. "Additionally, her personal interest for environmental causes, recycling and sustainability initiatives, makes her a good match to be a part of the GBB team."
"I'm excited to join GBB and get the opportunity to use my skillset and experience, and further expand it, while working closely with a group of professionals with a similar passion than mine for the environment," noted Ms. Smith.
Prior to joining GBB, she was Proposal, Marketing and Recruiting Coordinator at George Sexton Associates, LLC, a lighting and museum design firm, supporting marketing initiatives and business / proposal development efforts. She was also Project Coordinator for ECORE Living, LLC, a Washington, DC-based environmental consulting firm, coordinating projects that included various waste reduction, recycling, and energy efficiency initiatives for both public and private sector clients in the DC area.
Her experience also includes working with Freestate Farms, an agricultural consulting firm based in Fauquier County, VA, where her responsibilities ranged from review and coordination of responses to Requests for Proposals for waste conversion, anaerobic digestions and composting projects, to business development, and public relations. She participated in the Sustainable DC Waste Management Working Group as part of her responsibilities. Prior to that, after graduating from college, she was Program Coordinator at the Alice Ferguson Foundation, a Maryland non-profit organization promoting the environmental sustainability of the Potomac River watershed, where she coordinated activities of the Trash Free Potomac Watershed Initiative and served as Co-Chair of the Metropolitan Washington Council of Government's Organics Task Force.
Ms. Smith earned a Bachelor of Arts, Government and Comparative Politics, and a Certificate of Project Management from George Mason University, in Virginia, where she was Co-Chair of the GMU Recycling Working Group, and member of the Sustainability Council. Based out of GBB's headquarters in McLean, VA, she can be reached at asmith@gbbinc.com and (703) 573-5800.
About GBB
GBB is an award-winning national solid waste management consulting firm founded in 1980 that helps public and private entities do better things with waste. GBB specializes in solid waste collection, processing, recycling, resource recovery, and disposal issues and assists in planning, procuring, and implementing sound, cost-effective facilities and services. For more information, visit www.GBBinc.com, www.linkedin.com/company/gershman-brickner-&-bratton-inc-, www.facebook.com/gbbinc, www.twitter.com/gbbinc, or call 703-573-5800.
###