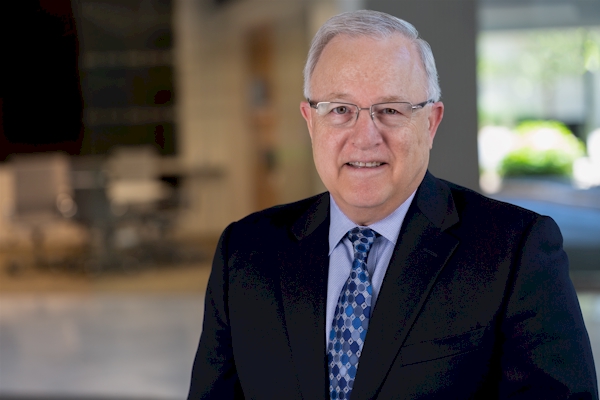 Harvey Gershman – GBB Founder Owner Associate & Co-Founder
The Harvey W. Gershman Scholarship, named after GBB's co-founder and life member of the Solid Waste Association of North American (SWANA), is managed by SWANA as part of its annual Grant H. Flint International Scholarship program. The $5,000 annual scholarship, funded by a generous donation from Harvey as part of his long-standing desire to mentor and empower young talents, is awarded to full-time university students pursuing a degree in studies applicable to solid waste or resource management, intending to seek employment in the industry, and being either SWANA Student Members or children/grandchildren of a SWANA Member.
In late January 2023, SWANA announced the opening of the 2023 Scholarship Program: up to $30,000 distributed to six high school, undergraduate, and graduate students:
The $5,000 Harvey W. Gershman Scholarship, named for SWANA life member and co-founder of GBB:
Undergraduate students enrolled at Northeastern University (Harvey's Alma Mater) and interested in solid waste careers are prioritized for this award, but all students are encouraged to apply. 
Three scholarships of $5,000 awarded to high school seniors going to a four-year college or university. The students must be sponsored by a relative who is a current SWANA member.
One scholarship of $5,000 to a rising college junior or senior who is a SWANA student member (or sponsored by a SWANA member) and studying a topic related to solid waste or resource management.
The $5,000 Robert P. Stearns Scholarship provides funding for a student pursuing a graduate degree in an environmental field.
Application forms for all scholarships are available on SWANA's Scholarships & Internships page. All students can access this page with a free membership with SWANA. Applications must be submitted to the student's or sponsor's Chapter Scholarship Chair no later than May 1, with the top applications forwarded for consideration. SWANA's awards will be announced in the Summer. For more information, see the applications or email Sara Bixby at sbixby@swana.org.
Past recipients of the Harvey W. Gershman Scholarship:
2022 – Cameron Nevel
Environmental Engineering student at Northeastern University in Boston.
2021 – Victoria Chanez
Environmental Engineering student at the University of Wisconsin-Platteville. She since graduated and is currently a Municipal Engineer at Strand Associates, Inc.