Santa Monica, CA – Improving Efficiency with Strategic Review and Procurement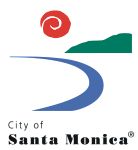 The City of Santa Monica, CA, had a population of 92,000 in 2000, which was projected to increase by nearly 40% in the next 10 years. The City is comprised of 8.3 square miles with a balance of vibrant commercial districts and neighboring residential communities. It is bordered by the City of Los Angeles on three sides and the Pacific Ocean to the west. The City provided all solid waste services within Santa Monica, servicing approximately 8,000 single-family residences, 42,000 multi-family residences, and over 2,500 businesses, except for construction and demolition waste collection, recycling and disposal.
For five years, GBB assisted the City in advancing its ambitious solid waste program. Initially, GBB completed the evaluation of the solid waste service delivery methods, finances and rates, and identified and evaluated alternative methods of structuring services and rates. At the time, Santa Monica's solid waste services received mostly positive reviews in the City's biennial resident satisfaction survey, but the fund balance of the Solid Waste Department was declining.  GBB assisted City staff in identifying potential alternative service delivery models and presented them for City Council consideration. Armed with a clear understanding of their options, the City Council examined the long-range policy implications of the alternative service delivery models and provided specific direction about what models to address in the future.
As a next step, the City issued two requests for proposals (RFP) to:
rationalize the commercial collections of waste in the City, and
provide expanded recycling processing and transfer services/facilities.
Proposals were received and evaluated for the commercial collection resulting in the selection of the City Solid Waste Management Division being awarded the service by the City Council. The Council also instructed the City Manager to negotiate a public-private partnership with the proposers for the recycling and transfer services. A video stream of the presentation to the City Council and a detailed City staff report are available at:
http://santamonica.granicus.com/MediaPlayer.php?view_id=2&clip_id=973 , Item 8-B.
 These negotiations were concluded with Allan Company and Southern California Disposal (SCD), contracts presented to the Council and approved in November 2008.
The results achieved by the procurement are increased recycling, reduced environmental impacts and improved efficiency of solid waste management.