Arlington, TX – Leasing out a Landfill
The City of Arlington, TX, signed an agreement with Republic Waste Services of Texas, Ltd (Republic) for Republic to lease and operate the City of Arlington Landfill on a long-term basis.

Through this business arrangement, the City received up-front payments in excess of $21 million, including over $5.1 million going into a trust fund for closure and post-closure care of the Landfill. Over the term of the Lease, the City realized substantial revenues and savings, including annual usage fees, (e.g. lease rentals), royalties on out-of-City waste disposed of in the Landfill, reduced disposal fees for City waste, free disposal of City department/agency waste, and certain revenue sharing from Republic's sale of mulch and compost produced from yard waste processed at the Landfill.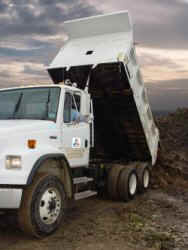 Significant security features were incorporated into the Lease to protect the City. GBB Senior Vice President, Tim Bratton, noted to Arlington Mayor and City Council prior to Council's vote to accept the Lease, "This is one of the best agreements I've seen in terms of the revenues, savings potential and protections it provides the City."
The GBB Project Team assisted the City in deciding whether to retain ownership and continue operation of the asset as a municipal facility or to sell or lease the Landfill to a qualified private contractor that would operate the Landfill and provide disposal services to the City. GBB's subcontractor, Pricewaterhouse-Coopers, conducted a valuation of the City's Landfill to determine its estimated value in the marketplace. Once the City decided to pursue procurement of a contractor to lease the Landfill, GBB assisted in preparing procurement documents and in the evaluation, interview, and negotiation process that led to the agreement with Republic.
Testimonial:
"We do appreciate everything that GBB did for us during the Initiative. We're grateful for your perseverance, expertise, and patience during the project's tenure. It was invaluable.

Thanks again for everything."

Karen VanWinkle
City of Arlington Representative
Does your City/County own a landfill that hasn't been monetized?
If your City/County owns a landfill, it can be an opportunity for revenue and risk reduction that should be explored. GBB would be happy to discuss with you how to approach this opportunity and potentially turn it into our mutual success story! Contact us to discuss further!