Baltimore, MD – Saving Millions by Re-routing
New "One Plus One" Collection Program Selected and Implemented; saves up to $6 million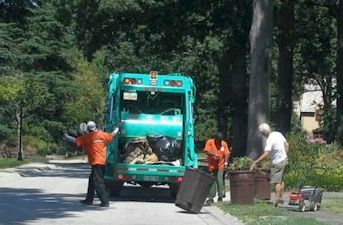 GBB helped the City of Baltimore, MD re-routing its residential trash collection system. The route optimization project, expected to generate significant labor, fuel, equipment, and maintenance savings, was provided through a contract with the Northeast Maryland Waste Disposal Authority (NMWDA). For this project, GBB teamed with technology partner C2Logix to provide the City with a unique combination of solid waste and route optimization expertise.
The City has an estimated population of 630,000 with 190,000 households serviced by the Department of Public Works (DPW) trucks and crews. Before the re-routing project, the DPW collected refuse twice a week from each residence, with approximately 63 trucks operating six days a week for a total of 214 routes.
"Five alternative conceptual route scenarios were developed. Each of these optimized the routes, workdays, and equipment allocation, as well as analyzed cost savings," said Frank Bernheisel, GBB Vice President. "This in-depth analysis provided the City with the necessary tools to make an informed decision regarding changes in its collection operation and will allow for significant collection cost reductions for the City while improving services to residents with a more efficient operation."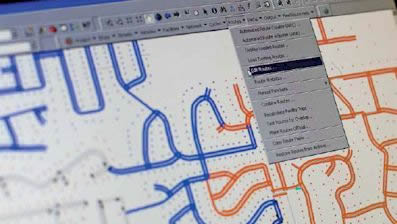 The project included refining the geocoding of City customers on the GIS maps and geocoding and identification of customers serviced in alleys. In addition, the street centerline data were expanded to add alleys and travel attributes that were not included in the City GIS baseline. City historical service data were used for set-out weights, and field observations were conducted to update the stop time information.
The alternative conceptual route scenarios were provided to NMWDA and the City, and included both weekly and twice-weekly refuse collection. The weekly collection also included recycling collection, referred to as One Plus One by the City. Scenarios included both five-day work weeks and four-day work weeks. The analysis indicated that the change in the collection system could save the City about $6 million a year. The City Council approved the change, selected the One Plus One scenario, and the City began the new collection program on July 13, 2009. The new program provides one trash collection and one recycling collection each week for single-family residences in Baltimore. The GBB Project Team developed the routes that were used in the roll-out of the new One Plus One collection program.