Category Archives:
Featured News
Morgan McCarthy Joins GBB as Project Manager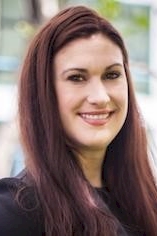 GBB is pleased to announce that Morgan McCarthy has joined the firm as a Project Manager. She has over 13 years of environmental, recycling, and waste management experience as a consultant in the private sector.
GBB Announces Carbon Neutrality for 2021 and 2022
As part of its Environmental, Social, and Governance efforts, the GBB team has continued to undertake meaningful activities to reduce the firm's environmental footprint by limiting emissions and acquiring carbon offset credits.


Lessons Learned from New State-of-the-Art Mixed Waste Recovery Facility in Utah
In June 2020, operations began at the Davis Material Recovery and Transfer Facility owned by the Wasatch Integrated Waste Management District, in Layton, Utah. While this successful operation is impressive, the journey leading to one of the industry's newest mixed waste processing facilities is of particular interest to industry professionals. Let's peak behind the curtains!
Kent County, MI Sustainable Business Park Updates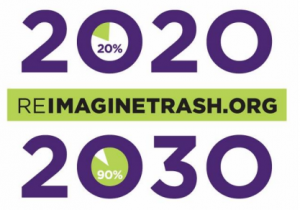 Kent County, MI has set a bold goal to divert 90% of County-generated trash that goes to landfills by 2030 and building a Sustainable Business Park is an essential part of reaching that goal. GBB is a proud Planning Partner of this project! Click here for more information and regularly updated links to the latest news and information about the park.
Transforming Guam's Solid Waste Management System from the Ground Up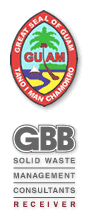 In a 2008 Court Order, GBB was appointed as Receiver with full responsibility for bringing the Guam Solid Waste Management Division into compliance with the 2004 Consent Decree for violation of the Clean Water Act. In 2019, after GBB built a modern solid waste system for the island, the Court partially ended the Receivership. Click here for information about the Receivership.