Timothy J. Bratton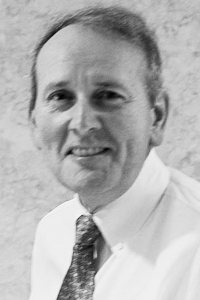 Co-Founder
Education:
MBA, University of Pittsburgh, PA
BS, Biology, Indiana University of Pennsylvania, PA
Mr. Bratton has over 40 years of experience in project planning, procurement, economic analysis, and financing in the solid waste management industry. He has managed and directed numerous recycling, resource recovery, and landfill feasibility studies; comprehensive solid waste management plans, full cost accounting studies, privatization evaluations, and independent cost analyses; due diligence investigations and environmental site assessments for facility acquisition; served as a key adviser in the planning and procurement of several modern waste management facilities now in operation; trained many solid waste professionals; and authored and co-authored numerous papers, studies, guides, and a book.
He has assisted many clients in analyzing the economics and tax implications of various recycling, waste processing and disposal projects and managed the development of a financial model to evaluate projects under different operator/ownership scenarios. He has experience in assessing project financing and risk management from the standpoints of the development agency, the markets, the system vendor/operator, and a third-party equity participant. He has developed the contract negotiating strategies, and prepared and negotiated service contracts, waste supply agreements, construction contracts, energy sales contracts, and host municipality agreements.
Prior to co-founding GBB, Mr. Bratton was a managing director of Gordian Associates, Inc. There he served as program director for the RCRA Technical Assistance Panel's work in EPA's Region I (New England) and as director of the firm's hazardous waste practice. Before joining Gordian, he was Chief of the Resource Recovery Section of the Pennsylvania Department of Environmental Resources (PaDER), planning and directing statewide waste reclamation and developing and supervising a $25 million financial assistance program for resource recovery and recycling development agencies.
Publications & Speeches
"Pay-As-You-Throw – The City of Fort Worth Experience." Presented at the Southeast Recycling Conference & Trade Show, Orange Beach, Alabama. (March 2007)
"Pay-As-You-Throw Workshop." Georgia Department of Community Affairs, Atlanta, Georgia. (October 2006)
"Procurement and Contracting for Waste Management Services." Presented at the Municipal Contracting Issues Session, WasteExpo 2006, Las Vegas, Nevada. (April 2006)
"Opportunities and Challenges in the Municipal Solid Waste Marketplace." Presented at Environmental Industry Summit 2004, San Diego, California. (March 2004)
"Changing the City of Fort Worth's Solid Waste Management System – Procurement Overview." Presented at SWANA Wastecon 2003, St. Louis, Missouri. (October 2003)
"Overview of Waste Management Project Development Essentials," presented at SWANA Headquarters Seminar for Foreign Delegation (October 1997)
"Raising Revenue to Support Waste Services," World Wastes (1994)
"Solid Waste Management Costs," Presented at Second Annual Virgin Islands Solid Waste Conference, St. Croix and St. Thomas, U.S. Virgin Islands (June 1995)
"MSW Enterprise Funds" Elements '94, MSW Management (1994)