Ricky Phillips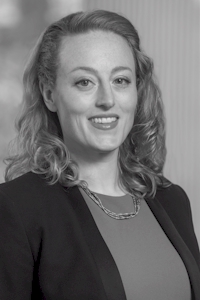 Senior Consultant
Education:
MS, Sustainable Communities, Binghamton University, NY
BA, Studio Art, State University of New York at Potsdam, NY   
Certifications:
TRUE Advisor (Total Resource Use and Efficiency) from Green Business Certification Inc.
OSHA 30 Hour Construction Program (CS-OSHA30-NFb) certification (Awarded in 2020)
HAZWOPER 24-Hour for All Industries certification from ClickSafety (Awarded in 2023)
Areas of Expertise:
Sustainability initiatives; research; community outreach; and, waste composition studies.
"I love what I do because it can be equally putrid as it is philosophical"
Ms. Phillips is a waste management professional who understands how great and urgent a need there is for solid waste management systems that provide benefits to the natural world around us and the local communities we live in.
As a solid waste composition study enthusiast, her favorite part of her current position is when she has the opportunity to train temporary labor staff to safely conduct waste material composition study research. She is energized by leading, motivating, and retaining her waste study teammates throughout the physically and mentally challenging process of sorting MSW and C&D materials. She enjoys working with others outside of the industry, individuals who come from hard-to-employ circumstances, and Tribal communities.
Highlights from Ms. Phillips' recent work include a portfolio of zero waste construction and demolition projects for a private client and support the efforts of Kent County's Sustainable Business Park in Kent County, MI.
Publications
"Commentary on the National Strategy to Prevent Plastic Pollution as it Relates to Traditionally Marginalized Groups in the US," published in Waste Today. (May 2023)
"Collaboration Cultivates Success for Food Waste Composting and Education Pilot Program," published in Waste Today. (July 2022)

"A Welcome Letter to the Next Administration," published in Waste Today. (December 2020)
"Greener Groceries: Solution or Pollution?" published in Waste Today. (October 2020)
"2020 Resolutions: Challenge Limits, Don't Limit Challenges," published in Waste Today (January/February 2020)