News & Events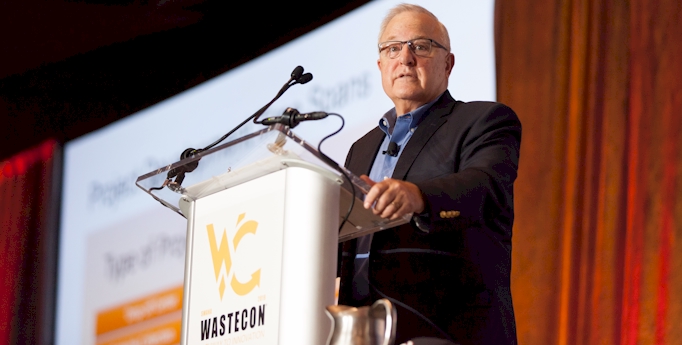 Press Releases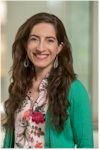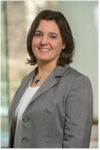 As part of GBB's commitment to environmental sustainability, responsible solid waste management and ongoing professional development for team members, Jennifer Porter (GBB Vice President) and Corinne Rico (GBB Project Manager) have been certified, respectively, as Practitioner in Zero Waste Principles and Practices and TRUE (Total Resource Use and Efficiency) Advisor.
On October 23, 2019, the Solid Waste Association of North America (SWANA) issued a press release announcing that Harvey Gershman, GBB Founder Owner Associate and Co-Founder, had been presented with the 2019 Lawrence Lecture Award. See the SWANA press release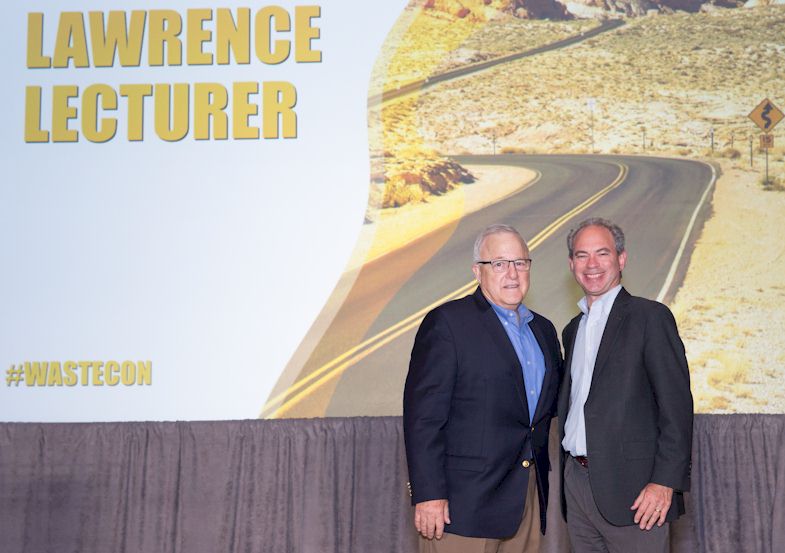 Harvey Gershman with David Biderman, SWANA's Executive Director and CEO.
A GBB Senior Project Manager since 2017, she has 17+ years of experience on sustainability initiatives with extensive expertise in solid waste management, recycling, and composting program evaluation and development.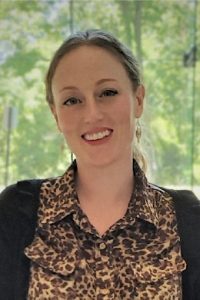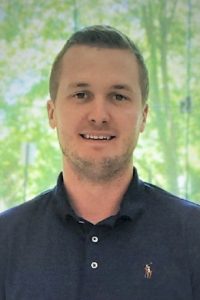 An important part of GBB's corporate culture is to offer opportunities to the next generation of individuals with a passion for sustainable development & the environment.
SEE ALL »
---
In the news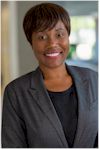 In Waste Today, Steve Simmons & Paige Davis discuss the cost of zero waste to landfill infrastructure and outline the investment needed for the nation to pursue a goal of diverting 90% of the solid waste currently going to landfill, using mechanical biological treatment technology.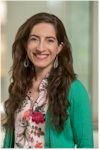 With her interesting multifaceted background as a solid waste management consultant with a sustainable development focus, after beginning her career in the architecture and design industry, GBB Project Manager Corinne Rico discusses how the way the industry looks at building and demolition needs to be reexamined, in her Construction and Demolition Recycling magazine feature.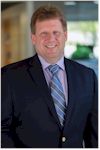 GBB Senior Project Engineer Brad Kelley is interviewed in a Waste Today feature on how some municipalities respond to the challenges associated with recycling by scaling back acceptable recyclables, while some states invest in end market development for recyclables. A new set of guidelines for municipal recycling program that the Lancaster County Solid Waste Management Authority, PA, implemented is discussed, along with how he led a team to evaluate the results. He also offers his take on how new industry standards are being set to lower contamination.
Listen to this 30-minute interview with Megan Smalley, from Recycling Today, where GBB VP Jennifer Porter talks about her passion for sustainability, her career path, some key projects she is working on, and waste and recycling industry trends to watch for:


SEE ALL »
---
Upcoming Events
August 10-13, 2020
New Orleans, LA
September 28-30, 2020
Honolulu, HI
Jennifer Porter, Attendee
October 2, 2020
Baltimore, MD
October 4-7, 2020
Lake George, NY
Jennifer Porter, Speaker
"Imagine This in NY!"
Monday, May 18, 2020 at 10:45am
December 7-10, 2020
Dallas, TX
GBB: Exhibitor