Press Releases
The Metlakatla Indian Community is requesting expressions of interests and qualifications from companies relative to the potential small scale Waste-to-Energy facility for processing MSW on Annette Island, AK. GBB is assisting the community with the procurement process.
READ MORE »
The Virgin Islands Waste Management Authority released a Request for Qualifications to solicit qualifications packages from developers that have demonstrated experience with waste management technologies, for an Integrated Waste Management Project using the waste streams currently available and regulated by the VIWMA.
READ MORE »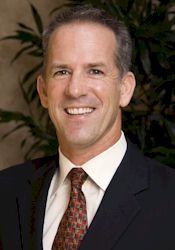 Christopher A. Lund, P.E., has been promoted to the position of Senior Vice President. He joined GBB in 2008 as a Senior Project Engineer and was promoted to Vice President in 2009. In 2013, he joined the firm's ownership group.
READ MORE »
GBB announced that it is assisting the Greater Amman Municipality (GAM), Jordan in their procurement of an operator for a 2,000 tons per day municipal WTE processing facility.
READ MORE »
GBB announced that it has been assisting the City of Allentown, PA with the development of two Requests for Qualifications (RFQs) for the privatization of the city's waste-related and recycling service needs.
READ MORE »
GBB has been selected by Fayetteville to evaluate the effectiveness and efficiency of its solid waste management services. The contract includes a waste characterization study and a review of a potential waste-to-energy project with the Fort Bragg U.S. Army installation.
READ MORE »
GBB is assisting Fort Worth with the development of a 20-year comprehensive solid waste management plan. Key tasks of the project include data gathering and analysis; identification and evaluation of alternatives; public outreach; strategic planning/recommendations; present and future funding strategies; a 20-year implementation/capital improvement plan; and a disaster debris management plan.
READ MORE »
The Emerald Coast Utilities Authority (ECUA) has issued a Request for Qualifications (RFQ) to select a contractor to provide the design, permitting, financing, construction, and long-term operation of a source separated recyclables and solid waste processing plant. The RFQ is available on ECUA's website.
READ MORE »
Prince George's County has issued a Request for Qualifications for alternative waste processing and recovery technologies and services as part of its ongoing efforts to plan for its future solid waste management system. The RFQ is available on the County's website.
READ MORE »