Landfill Valuation, Procurement and Contract Negotiation Assistance (City of Arlington, Texas)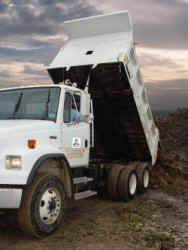 GBB, in association with PricewaterhouseCoopers Waste Group, conducted a Phase I valuation/appraisal of the City of Arlington's municipal solid waste landfill to determine its estimated value in the marketplace and assist the City in deciding whether to retain ownership and continue operation of this asset as a municipal facility or to sell or lease the landfill to a qualified private contractor that would operate the landfill and provide disposal services to the City, and likely others in the region, yielding revenues to the City in the form of lease/rentals and royalties or from an outright sale.  The primary valuation work in Phase I was completed by PricewaterhouseCoopers.
Once the City decided to pursue procurement of a contractor to lease the landfill, GBB assisted in Phase II in preparing procurement documents, including substantial input in the development of the lease and operating agreement, and guiding the City in procurement, proposals evaluation, and in the negotiation process that led to an attractive lease and operating agreement with the selected contractor, Republic Waste Services of Texas, Ltd.