Fast-Tracked Procurement and Implementation of C&D Recycling Facility (Fauquier County, Virginia)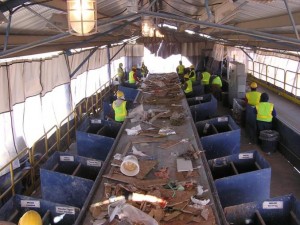 GBB provided Fauquier County, VA, with consulting assistance for the development of a C&D Recycling System, including the Request for Proposals (RFP) to attract private-sector equipment and operations proposals for the County's C&D waste processing/recovery needs. Based on the information provided by the County and the experience of GBB staff relative to C&D processing/recovery plants, GBB also developed a preliminary Business Model document for the County which presents the economic and markets diversion expectations of the Project. This Model is intended to be a "living document" as the Contract information and County operating budget will be used to update the assumptions of the Model.
GBB managed the RFP solicitation of private-sector proposals for the turnkey design and equipment installation of a 450-cubic-yard-per-hour C&D processing system [to be owned by the County] with an option allowing experienced C&D operators to augment the scope with their performing the receiving, handling and processing/recovery of materials to specifications.  The GBB project included the following services:
Meeting with County DES staff to confirm specific process requirements;
Assistance in development of the Draft RFP for County review and comment;
Assistance in development of the Draft Contract for finalization by the County Attorney for inclusion in the RFP;
Presentation of the Project scope at the vendor pre-proposal conference;
Assistance with proposals evaluation and vendor interviews;
Strategy and participation in County-Contractor negotiations;
Contract monitoring and verification that the selected turnkey vendor meets its contractual obligations as entered into with the County; and
Observation of the system Acceptance Test performed in accordance with the contract and opinion as to whether the contractor actually meets the acceptance performance criteria.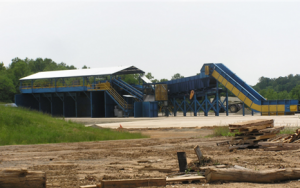 GBB's fast-track procurement process resulted in County approval for a $1.2 million C&D processing and recovery facility that increases recycling, maximizes landfill life and generates revenues that contribute to more than 50% of the funds needed to support the County's solid waste management services.