Products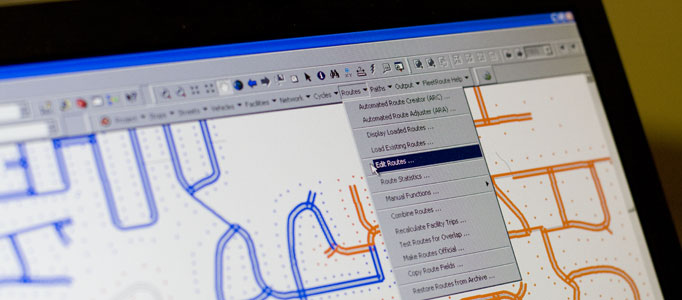 FleetRoute™
Route Optimization Software and Services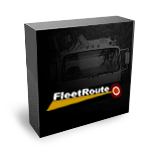 FleetRoute™ is a geographic information system-based modeling software for high density residential routing, point-to-point commercial/ special waste routing, and districting/analytics/area routing. It is the most comprehensive and reliable route optimization software in the solid waste industry. Some of GBB's customers have realized a 10-25% reduction in operational costs and significantly increased efficiency.
The FleetRoute technology is available as a software for in-house route management or as a service where routing is outsourced to GBB's service bureau.
Find out more about how FleetRoute™ can benefit your collection operation!
C2RouteApp™
Web-based Routing

C2RouteApp™ is the next generation in powerful, yet easy-to-use, web-based route optimization software. The ease-of-use, user friendliness, and intuitiveness of the application allow users to quickly generate optimized routes with a little bit of experimenting or with minimal optional training. C2RouteApp™ is available as a subscription with pricing based on the length of the subscription and the number of vehicles to route, providing pricing tailored to the customer's specific needs and budget.
Ideal for point-to-point solid waste management collection operations such as:
Bulky Items and White Goods Collections
Call-in Collections
Cart Deliveries and Maintenance
Misses and Special Pick-ups
Inspectors
Business and School Collections
Front Loaders and Knuckle Booms
Any dispatching of crews to the field!
Find out more about C2RouteApp™.