For more information, contact:
Gershman, Brickner & Bratton, Inc.
(703) 573-5800 / www.gbbinc.com
McLean, VA (January 29, 2018) – Gershman, Brickner & Bratton, Inc. (GBB) is proud to announce that Thomas P. Reardon has joined the firm as Senior Vice President and member of the ownership group. A GBB Vice President from 2009 to 2015, he has over 32 years of experience specializing on alternative energy, clean fuel and waste conversion. His extensive expertise, both as a consultant and as a senior executive in the private-sector, encompasses waste-to-energy (WTE) and alternative clean fuels project management; waste conversion / emerging technologies review, analysis and strategic business planning; energy and technology agreement negotiations; facility operations and management; and strategic solid waste management planning.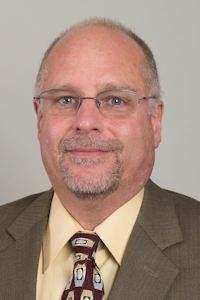 "Tom has a wealth of strategic planning and hands-on operational experience both in the renewable energy arena and in the solid waste management industry," said Harvey Gershman, GBB President. "We're excited to have him back with GBB as a valuable leader of GBB project teams, and as a member of the ownership / senior management group."
"This is a great opportunity to once again work with a variety of clients, from public-sector entities to technology developers, and apply my expertise to the industry and a wide range of projects with a direct impact on the results," noted Mr. Reardon.
Most recently, he was Chief Operating Officer for an alternative fuel start-up looking to use municipal solid waste to create an EPA-approved advanced automobile fuel additive, where he created strategic plans, developed markets, cultivated partnership alliances, and collaborated with funding institutions.
While GBB Vice President for six (6) years, he led both solid waste management planning and waste conversion technology projects that included developing solid waste management plans for the City of Fairfax, VA and the Wasatch Integrated Waste Management District, UT;  developing a business plan for solid waste disposal for Prince George's County, MD; managing several renewable energy projects for Prince William County, VA; preparing a feasibility study for a waste-to-fuel facility for the City of Plano, TX; and preparing a detailed engineering and economic evaluation for the use of Municipal Solid Waste as fuel for the Electric Power Research Institute, Inc. He led several GBB confidential technology review projects, conducting and compiling detailed marketplace analysis reports; assessing and evaluating alternative waste-to-energy technologies; and providing business development and planning assistance. He also managed confidential expert witness projects, providing clients with favorable and significant financial court judgments.
For over 10 years, prior to originally joining GBB, he was Business Manager for Covanta Projects, Inc., where he was responsible for managing all financial, business, administration and operational aspects of Covanta's 975 ton per day Alexandria/Arlington and 3,000 ton per day Fairfax County WTE facilities in Virginia. He successfully managed the $33 million pollution control retrofit, and other capital improvement projects at the Alexandria and Fairfax Facility's while improving EBITDA by increasing revenues and maintaining tight cost control measures.
A former Director of the Solid Waste Association of North America's WTE Technical Division (2012 to 2015,) Mr. Reardon earned a Bachelor of Science, in Business Administration, from Glassboro State College, in New Jersey. He can be reached at treardon@gbbinc.com or (703) 508-9738.
About GBB
GBB is an award-winning national solid waste management consulting firm founded in 1980 that helps public and private entities do better things with waste. GBB specializes in solid waste collection, processing, recycling, resource recovery, and disposal issues and assists in planning, procuring, and implementing sound, cost-effective facilities and services. For more information on the firm and its products and services, visit www.GBBinc.com, www.linkedin.com/company/gershman-brickner-&-bratton-inc-, www.facebook.com/gbbinc, www.twitter.com/gbbinc, or call 703-573-5800.
###