For more information, contact:
Gershman, Brickner & Bratton, Inc.
(703) 573-5800 / www.gbbinc.com
McLean, VA (November 14, 2018) – Gershman, Brickner & Bratton, Inc. (GBB) is pleased to announce that Angelita Lupetaliaami has joined the firm as Controller. A senior accounting professional with a background in economics, "Lita" has over 25 years of accounting experience in the architecture, financial services, and legal industries.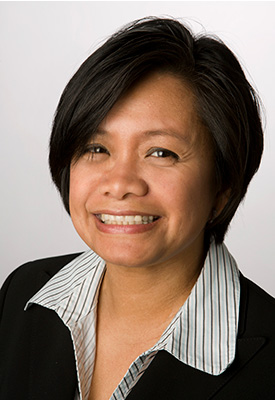 "With the combination of her finance/accounting background, extensive experience in professional services industries, and her years as a licensed real estate agent, Angelita emerged as a great fit for GBB's client-centric team," said Tom Reardon, GBB Senior Vice President.
"I'm honored to join this group of individuals passionate about the environment and to contribute to GBB's success with my complementary skill set," noted Ms. Lupetaliaami.
With expertise that includes financial reporting, G/L accounting, reconciliation, payroll, accounts payable, accounts receivable, billing & collections, and accounting team management, she was most recently Accounting Supervisor at Fox Architects, a Washington, DC-based integrated architecture, interior design, and environmental branding firm where she held various roles with increasing responsibilities for the past 12 years.
Previously in her career, she was Human Resource Coordinator at the Carlyle Group, an investment firm with $210 billion of assets; and held accounting positions with Wilkes, Artis, Hedrick and Lane, Chartered, a leading real estate law firm. She was also a licensed real estate agent in the Commonwealth of Virginia.
Ms. Lupetaliaami earned a Bachelor of Arts in Economics and an Associate's Degree in Accounting and Management, both from the Polytechnic University of the Philippines. Based out of GBB's headquarters in McLean, VA, she can be reached at alupetaliaami@gbbinc.com and (703) 573-5800.
About GBB
GBB is an award-winning national solid waste management consulting firm founded in 1980 that helps public and private entities do better things with waste. GBB specializes in solid waste collection, processing, recycling, resource recovery, and disposal issues as well as assisting in planning, procuring, and implementing sound, cost-effective facilities and services. For more information, visit www.GBBinc.com, www.linkedin.com/company/gershman-brickner-&-bratton-inc-, www.facebook.com/gbbinc, www.twitter.com/gbbinc, or call 703-573-5800.
###