For more information, contact:
Steve Simmons, President
Gershman, Brickner & Bratton, Inc.
(703) 573-5800 / ssimmons@gbbinc.com
McLean, VA (August 10, 2021) – Gershman, Brickner & Bratton, Inc. (GBB) is proud to announce that Paige Davis has been promoted to GBB Consultant II and Mary George, EI, has joined the firm as GBB Project Engineer.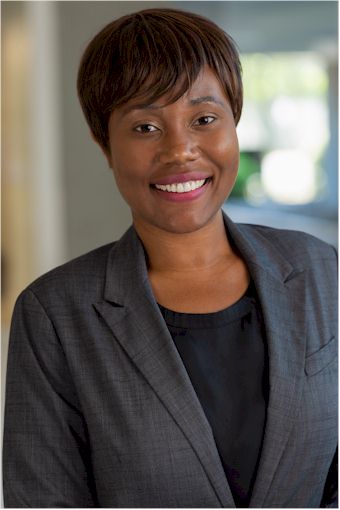 Ms. Davis joined GBB in August 2018, after completing her Master of Science degree in Sustainability Management at American University's Kogod School of Business, in Washington, DC. She is a key member of multiple GBB Project Teams, providing research, analysis and support on a wide range of assignments that include environmental & sustainability studies; waste audits and characterization assessments; feasibility studies; benchmarking and best practices reviews; waste management programs/services/system evaluation; and strategic solid waste management planning.
"In a short period of time, with her educational background, experience from multiple internships, and positive/can-do attitude, Paige integrated herself seamlessly as a valuable and sought-after GBB team member," noted Jennifer Porter, GBB Vice President and Sustainability Officer. "This is a well-deserved promotion reflecting her ability to take increasing responsibilities."
"The consulting world was the logical step following my educational path and I am excited to increasingly contribute to GBB projects that have a direct impact on communities while learning from industry mentors and advancing my career," said Ms. Davis.
Based out of the Hampton Roads area of southeast Virginia, she can be reached at pdavis@gbbinc.com or (703) 663-2432.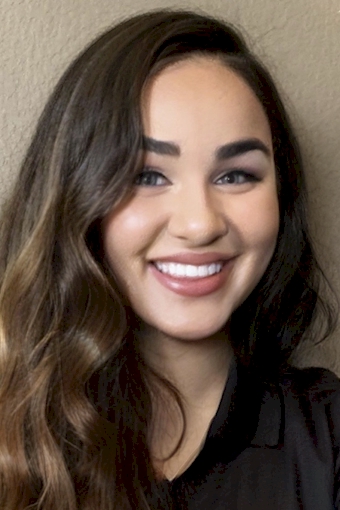 Ms. George, a collaborative, personable, and knowledgeable engineer with a passion for the environment has over 3 years of project management experience in consulting/engineering firms where, most recently, she supervised overall aspects of projects related to Building Envelope Construction and Restoration. With experience in sustainable building construction and restoration, construction document reviews, construction management, and design and engineering, her initial focus as a GBB Project Engineer will be to work with a large confidential retail company with a global presence and a desire to enhance the sustainability of its operations to achieve zero C&D waste during store renovations.
An Engineer in Training, Ms. George holds a Bachelor of Science degree in Engineering Science from the University of Virginia and is currently pursuing a Master of Science degree in Environmental Engineering from Johns Hopkins University in Maryland.
"Mary's engineering education, experience with architectural/mechanical/structural construction drawings, ability to work with owners/engineers/designers/contractors, and desire to have a meaningful impact on the environment are a perfect match as GBB grows and further expands its sustainability and circular economy practice, as well as continue to expand its core services" noted Chris Lund, P.E., GBB Senior Vice President.
"With her passion for the environment as well as technical focus and experience in the construction and sustainability of buildings and physical infrastructure, we are excited to welcome Mary to GBB," stated Corinne Rico, GBB Senior Project Manager. "She will be a key team member working on GBB's sustainability projects charting a path to zero waste in the built environment."
"I am inspired by the work GBB does, its mission, and the forward-thinking clients the firm works with," said Ms. George. "Through collaboration and creativity, I am committed to diverting materials from landfills by instilling circular economy principles into every project."
Based out of Loveland, Colorado, she can be reached at mgeorge@gbbinc.com or (757) 383-3248.
About GBB
GBB is an award-winning national solid waste management consulting and planning firm founded in 1980 that helps public and private entities solve their most challenging waste and material management issues. Our mission is to provide innovative, responsible, sustainable, and economical strategies and solutions for the benefit of communities and the environment. GBB specializes in solid waste collection, processing, recycling, recovery, sustainable materials management, and environmentally responsible disposal, and assists in planning, procuring, and implementing sound, cost-effective facilities, and services.
GBB's Vision: A world where discarded materials are used as resources rather than wasted.
For more information, visit www.GBBinc.com, www.linkedin.com/company/gershman-brickner-&-bratton-inc-, facebook.com/gbbinc, twitter.com/gbbinc, or call (703) 573-5800.
###