Thomas Reardon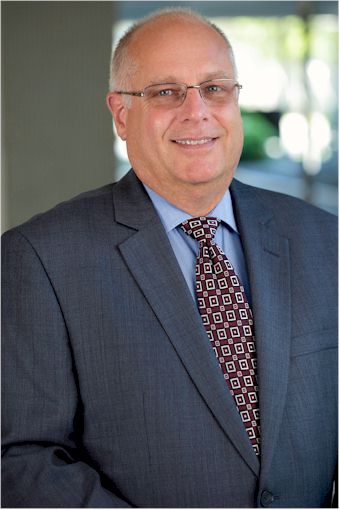 Senior Vice President
B.S., Business Administration, Glassboro State College, Glassboro, NJ
Specialties:
Renewable energy, alternative energy, clean fuel and waste conversion.
"I believe waste is an under utilized resource. At GBB, I help clients understand and use waste as a resource through proven and emerging technologies."
Mr. Reardon has over 34 years of experience specializing on alternative energy, clean fuel and waste conversion. His extensive expertise, both as a consultant and as a senior executive in the private-sector, encompasses waste-to-energy (WTE) and alternative clean fuels project management; waste conversion / emerging technologies review, analysis and strategic business planning; energy and technology agreement negotiations; facility operations and management; and strategic solid waste management planning. He served as Director of the Solid Waste Association of North America's WTE Technical Division from 2012 to 2015.
As a GBB consultant for over 6 years, he leads both solid waste management planning and waste conversion technology projects while meeting established goals through the effective management of project teams. In addition to projects for public-sector entities, he has led several GBB confidential technology review projects, conducting and compiling detailed marketplace analysis reports; assessing and evaluating alternative waste-to-energy technologies; and providing business development and planning assistance. He also managed confidential expert witness projects, providing clients with favorable and significant financial court judgments.
As Chief Operating Officer for an alternative fuel start-up looking to use municipal solid waste to create an EPA-approved advanced automobile fuel additive, he created strategic plans, developed markets, cultivated partnership alliances, and collaborated with funding institutions.
For over 10 years, prior to originally joining GBB, he was Business Manager for Covanta Projects, Inc., where he was responsible for managing all financial, business, administration and operational aspects of Covanta's 975 ton per day Alexandria/Arlington and 3,000 ton per day Fairfax County WTE facilities in Virginia. He successfully managed the $33 million pollution control retrofit, and other capital improvement projects at the Alexandria and Fairfax Facility's while improving EBITDA by increasing revenues and maintaining tight cost control measures.
Publications & Speeches
"Advancing a More Circular Economy and the Reinvention of the Waste-to-Energy Industry through Sustainable Business Park Development," (speaker) presented at the Waste Conversion Technology Conference & Trade Show, Atlantic City, NJ. (June 2019)
"Incentivizing Infrastructure for Sustainable Waste Solutions," published in Waste Today (April 2019)
"Time to Reinvent the Waste-to-Energy Industry," published in Waste Today (July-August 2018)
"Waste-to-Energy: Pros and Cons of AD versus Mass Burn or Can They Co-exist?," (moderator) presented at WASTECON, Orlando, FL. (August 2015)
"Waste-to-Energy Technical Division Session," (moderator) presented at WASTECON, Dallas, TX. (August 2014)
"Technology Profile: Gasification," (moderator) presented at the Renewable Waste from Energy Conference, West Palm Beach, FL. (November 2013)
"Key Lessons to Draw from the Development of the Prince William Energy Park," (moderator) presented at NAWTEC, Sanibel Island, FL. (April 2013)
"CTI Showcase Technical Session: CNG as a Vehicular Fuel for Refuse Collection," (moderator) presented at WASTECON, Washington, DC. (August 2012)
"Waste-to-Energy and Conversion Technologies Status Report," (co-presenter) presented at the Infocast webinar series. (May 2012)
"Conversion Technologies panel," (moderator) presented at SWANA Senior Executive Seminar, Miami, FL. (January 2012)
"The Latest and Greatest on Waste-to-Energy and Conversion Technologies Including Projects Currently Under Development," (speaker) presented at WASTECON, Nashville, TN. (August 2011)
"New Technology and Best Practices for WTE," (moderator) presented at WASTECON, Nashville, TN. (August 2011)
"The Latest and Greatest on the Resurgence of Waste-To-Energy and Conversion Technologies," (speaker) presented at the SWANA Senior Executive Conference, Austin, TX. (January 2011)
"The Latest and Greatest on the Resurgence of Waste-To-Energy and Conversion Technologies," (speaker) presented at the Waste-to-Fuels Conference & Trade Show, Jacksonville, FL. (April 2010)