Paige Davis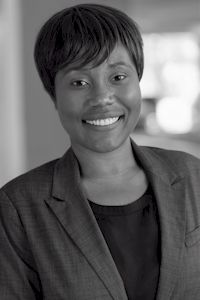 Consultant II
Education:
MS, Sustainability Management, Specialization in Sustainability Consulting, American University, KOGOD School of Business, Washington, DC
BA, Environmental Studies, Concentration in Environmental Policy, George Mason University, Fairfax, VA
Certifications:
SWANA Managing Recycling Systems Certification
OSHA 30 Hour Construction Program (CS-OSHA30-NFb)
Areas of Expertise:
Environmental & Sustainability Studies; Waste Characterization; Research and Project Team Support; Benchmarking; Feasibility Studies; and, Proposal Development.
"I enjoy providing policy and market-based analysis that can help clients make decisive steps towards their equity and sustainable solid waste solution targets."
Ms. Davis completed her master's degree in Sustainability Management with a specialization in Sustainability Consulting and courses towards the completion of a Graduate Certificate in Environmental Assessment at American University. She also has a bachelor's degree in Environmental and Sustainability studies with a concentration in Environmental Policy and Politics, an interdisciplinary degree which provided her a foundational understanding of the role organizations play in creating a sustainable world with courses primarily focused on environmental science, public policy, and sustainable development. 
With over four years of experience as a GBB consultant, she is a key member of multiple GBB Project Teams, providing research, analysis and support on a wide range of assignments that include environmental & sustainability studies; waste audits and characterization assessments; feasibility studies; benchmarking and best practices reviews; waste management programs/services/system evaluation; and strategic solid waste management planning.
Publications and Speeches
"A Just Transition Deserves a Targeted Universalism Approach," published in Waste Today. (September 2022)
"Reshaping the U.S. Solid Waste Paradigm in the Era of Infrastructure Legislation," published in Waste Today. (April 2022)
"Nothing for Us Without Us: Furthering Equity and Justice in the Solid Waste Sector," published in Waste Today. (March 2021)
"What Is The True Cost Of Zero Waste To Landfill Infrastructure?" published in Waste Today. (March 2020)
"How Communities Can Use the Momentum from the Zero Waste Act to Advance Regional Compost Markets" published in Waste Today. (September 2019)
"Mixed Plastics Update: How municipalities are handling Mixed Plastics," presented at the GBB Access! Web Briefing. (April 2019)
"US Publicly Traded Solid Waste Companies Full-Year 2018 Earnings Calls Overview: FY 2018 End-of-Year Performance," presented at the GBB Access! Web Briefing. (April 2019)
"Recycling at the Curb: How Can Solid Waste Companies' FY 2018 Performance Impact Municipal Customers?" presented at the GBB Access! Web Briefing. (April 2019)