Danielle Moyer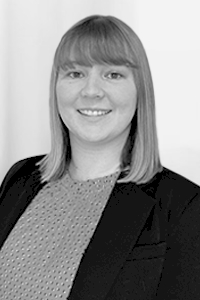 Consultant II
Education:
MS, Sustainable Communities, Binghamton University, NY
BA, Environmental Studies: Policy and Law, Binghamton University, NY
AA, Integrative Studies (Sustainability and Biology), Paul Smith's College, Paul Smiths, NY
Certification:
Esri Certification: Introduction to GIS Using ArcGIS
Certified Interpretive Guide
Areas of Expertise:
Sustainability; Construction Waste and Demolition Debris Recycling; Research; Procurement; Green Buildings and Training.
Ms. Moyer is a recent graduate with a Master of Science degree in Sustainable Communities as well as a Bachelor of Science degree in Environmental Studies. Prior to starting her consulting career with GBB, she was a Project Coordinator at Binghamton University's ambitious Living Building project which aims to design and construct a "Living Building Challenge Certified" environmentally friendly classroom and research facility.