Sustainability
Public-sector Sustainability Directors and Managers can benefit from having an advisor to help build and promote a circular economy (CE), particularly when it comes to advancing and elevating solid waste management as a key player in the CE cycle.
Already well known for Solid Waste Management Planning, GBB can also be a trusted advisor providing Sustainability Planning & Circular Economy Development. GBB has been working with public sector entities across the nation to usher in a new era of sustainability in waste management. Our clients trust us to offer objective and independent advice for the benefit of their citizens AND the environment.
As part of its suite of Sustainability Planning services, GBB can help advance integrated Sustainable Materials Management plans, develop Eco-Industrial Park Master Plans, and draft Disaster Debris Management Plans for when natural and man-made disasters happen. GBB prefers to work collaboratively and can provide services that work in-concert with other important sustainability initiatives and consultants, such as for energy reduction, facility modernization, solar integration, runoff management, multi-modal transportation planning, and food networks, etc.
What we can do
Circular Economy and Eco-industrial Park Planning to manage solid waste
Sustainability planning for Construction & Demolition Projects
Disaster Debris Management Planning
Development of Long-term Municipal Solid Waste and Materials Management Plans

Who we work with
The majority of GBB's clients – approximately 75% – are public sector entities: Cities, Counties, Towns, and Authorities.
We are experienced with regulations that affect local governments and understand that goals vary, but we also know that the driving force for all Sustainability Directors and Managers is to ensure the well-being of residents and the environment while upholding the stewardship of public funds.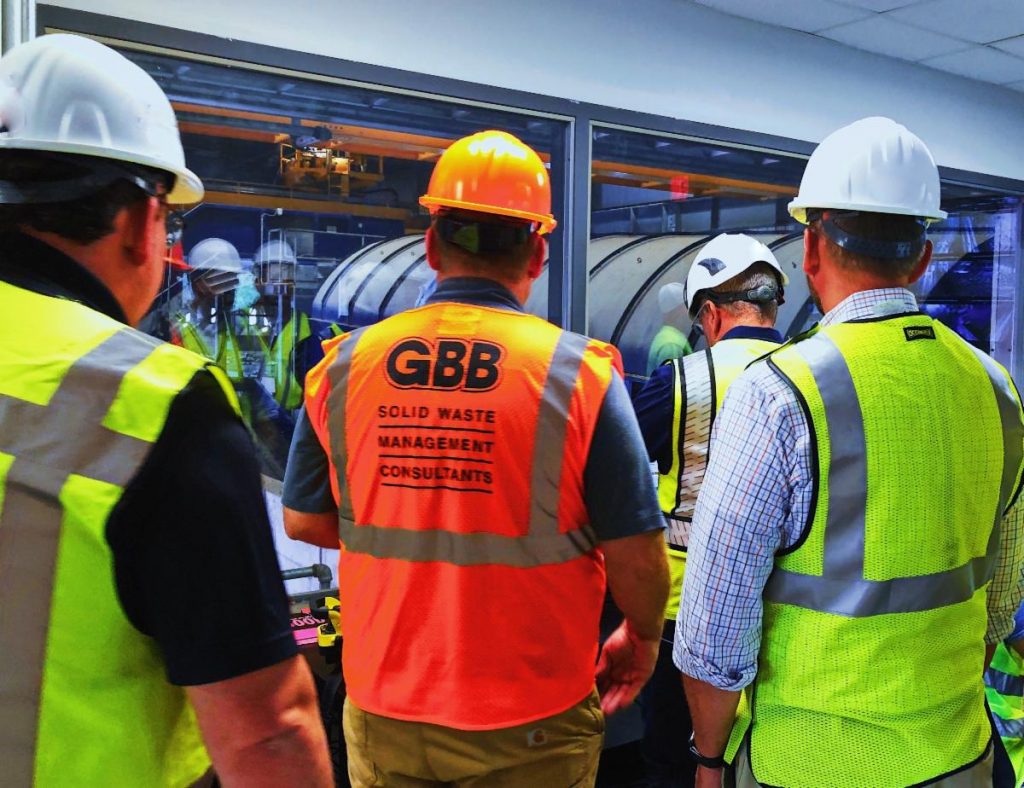 How it works
Managing waste as part of a Circular Economy can be achieved through thoughtful design, maintenance, repair, reuse, remanufacturing, refurbishing, and recycling of materials and stocks flowing through the system.
This approach contrasts the predominant Linear Economy model which is based on a one-time 'take, make, and dispose' model of production and consumption.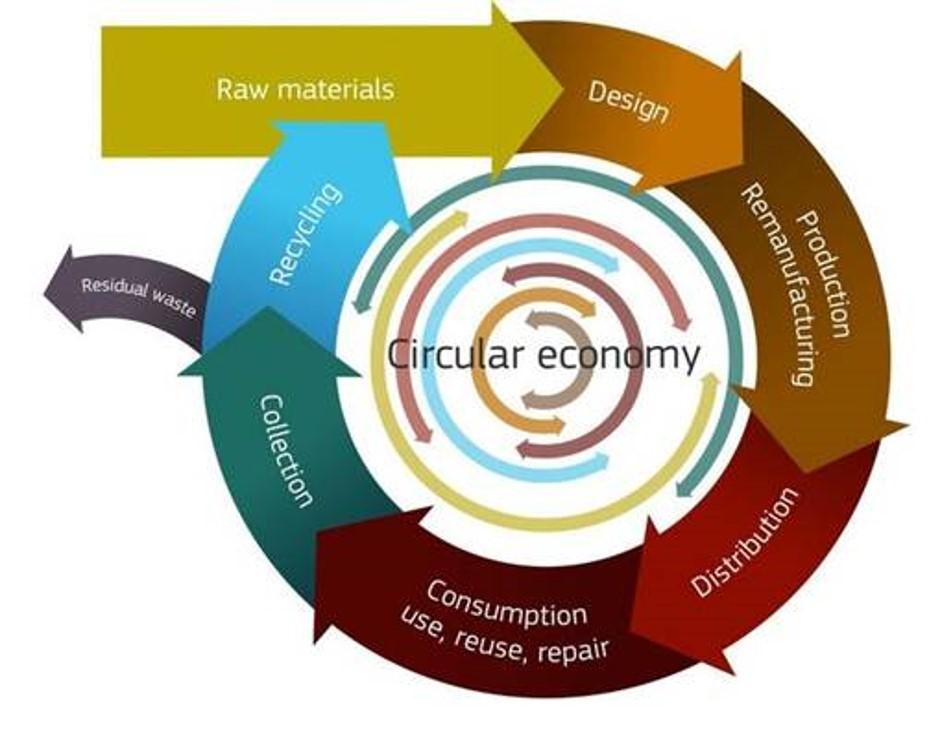 Collaboration drives the Circular Economy.
Let's work together.
Featured Sustainability Experts
Vice President
MURP, Urban and Regional Planning, Portland State University, OR
B.A., Psychology with Honors, Wells College, NY
SWANA / CRRA Certified Practitioner in Zero Waste Principles and Practices
Project Manager
M.S., Resilient & Sustainable Communities, Green Mountain College, VT
B.S., Design & Environmental Analysis, Cornell University, NY
TRUE Advisor (Total Resource Use & Efficiency) Green Business Certification Inc.
Select Sustainability Projects
Development of Kent County Sustainable Business Park
Kent County, Michigan – The County has set a bold goal to divert 90% of County-generated trash that goes to landfills by 2030. GBB is a proud Planning Partner of this project!
Development of Prince William County Eco-Park
Prince William County, Virginia – The County is transforming, with GBB's assistance, its award-winning landfill into a community resource by producing energy, recovering valuable materials and providing unique opportunities for education.
GBB Sustainability / Circular Economy Articles
The Importance of Materials Recovery Coordination in Construction & Demolition
Corinne Rico, GBB Project Manager
Construction & Demolition Recycling and Waste Today – March/April 2020
Think Twice Before Hitting the Checkout Aisle This Holiday Season
Corinne Rico, GBB Project Manager
Waste Today – December 2019
Building Something Sustainable
Ashlea Smith, GBB Marketing Manager and Steve Faber, Byrum & Fisk West Michigan Team Leader
Waste Today – April 2019
Incentivizing Infrastructure for Sustainable Waste Solutions
Tom Reardon, GBB Vice President
Waste Today – April 2019
Creating an Industrial Ecosystem – Building a circular economy starting with what was supposed to be a landfill expansion
Steve Simmons, GBB President; Jennifer Porter, GBB Senior Project Manager; Kristen Wieland, Kent County Department of Public Works, Communications & Marketing Manager
MSW Management Magazine – January-February 2019
Circular Solutions to a Growing Recyclables Market Problem
Jennifer Porter, GBB Senior Project Manager
Waste Today – April 2018
Is the US Ready for a Paradigm Shift in Solid Waste Management?
Steve Simmons, GBB Senior Vice President
Waste Today – November – December 2017
GBB Sustainability / Circular Economy Presentations
Opportunities for Florida: Zero Waste to Landfill and Creating a Circular Economy
Steve Simmons, GBB President
SWANA Florida / Recycle Florida Today Joint Summit – January 2020
Our Circular Economy: Transforming Ideas into Action 
Corinne Rico, GBB Project Manager
WASTECON – October 2019
Imagine This! (Circular Economy and Sustainable Solutions in Solid Waste)
Jennifer Porter, GBB Vice President
Municipal Waste Management Association Fall Summit – October 2019
Advancing a More Circular Economy and the Reinvention of the Waste-to-Energy Industry through Sustainable Business Park Development
Tom Reardon, GBB Senior Vice President, and Jennifer Porter, GBB Senior Project Manager
Waste Conversion Technology Conference & Trade Show – June 2019
The Circular Economy: How Local Governments Can Close the Resource Loop
Corinne Rico, GBB Project Manager
Illinois Counties Solid Waste Management Association Conference – November 2018
Energy Recovery in Resource Recovery Parks: The Kent County, MI Project
Steve Simmons, GBB Senior Vice President
Waste-to-Energy Research and Technology Council Bi-Annual Conference – October 2018
Making Space for Sustainability: A Kent County Case Study
Jennifer Porter, GBB Senior Project Manager and Kristen Wieland, Kent County Department of Public Works, Communications & Marketing Manager
Michigan Recycling Coalition Conference – May 2018
Sustainable Business Parks – A Circular Economy
Chris Lund, P.E., GBB Senior Vice President
Virginia Recycling Association / SWANA Old Dominion Joint Solid Waste and Recycling Conference – May 2018
Kent County, MI, Resource Recovery Park
Steve Simmons, GBB Senior Vice President
Renewable Energy from Waste Conference – October 2017
Circular Economy Actions: Cities and Solid Waste Management
Steve Simmons, GBB Senior Vice President
Sustainability and Circular Economy Summit – June 2017
Key Lessons to Draw from the Development of the Prince William Energy Park
Tom Reardon, GBB Vice President
NAWTEC – April 2013