Landfill Valuation, Procurement and Contract Negotiation Assistance (City of Arlington, Texas)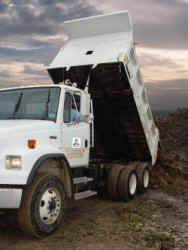 GBB, in association with PricewaterhouseCoopers Waste Group, conducted a Phase I valuation/appraisal of the City of Arlington's municipal solid waste landfill to determine its estimated value in the marketplace and assist the City in deciding whether to retain ownership and continue operation of this asset as a municipal facility or to sell or lease the landfill to a qualified private contractor that would operate the landfill and provide disposal services to the City, and likely others in the region, yielding revenues to the City in the form of lease/rentals and royalties or from an outright sale.  The primary valuation work in Phase I was completed by PricewaterhouseCoopers.
Once the City decided to pursue procurement of a contractor to lease the landfill, GBB assisted in Phase II in preparing procurement documents, including substantial input in the development of the lease and operating agreement, and guiding the City in procurement, proposals evaluation, and in the negotiation process that led to an attractive lease and operating agreement with the selected contractor, Republic Waste Services of Texas, Ltd.
I'm pleased to report that the Kent County Board of Public Works has approved the advancement of the Sustainable Business Park Master Plan that GBB developed. [...] GBB's comprehensive approach to the development of this Master Plan will allow us to move seamlessly into the implementation phase. Your agency's collective industry experience and willingness to bring local engineering consultants alongside the process has proven to be invaluable as we explore the variety of technologies in use across the world to help us reach our goals of reducing waste going to landfill by 90% by 2030.
Darwin J. Baas
Kent County, Michigan
Connect with us
2010 Corporate Ridge
Suite 510
McLean, VA 22102

(703) 573-5800
hello@gbbinc.com
Newsletter
GBB Waste Outlook
Sign up to have our newsletter, providing the latest news about GBB and the industry, sent to your inbox. Your email address will not be sold/provided to third-parties and will only be used by GBB to send the newsletter and occasionally reach out regarding our solid waste consulting services.
Current and past issues are also available to view/download.