For more Information, contact:
Harvey W. Gershman, President
Gershman, Brickner & Bratton, Inc.
(703) 573-5800 / hgershman@gbbinc.com / www.GBBinc.com
McLEAN, Va (June 5, 2017) – Gershman, Brickner & Bratton, Inc. (GBB) is pleased to announce that Lori Scozzafava has joined the firm's ownership group and been promoted to Senior Vice President, Operations Officer. A passionate advocate for environmental issues including sustainability, waste reduction, recycling, composting and integrated waste management, she has nearly 30 years of solid waste management industry experience, including 15 years in high profile leadership roles with the Solid Waste Association of North America, the US Composting Council, and the Composting Council Research & Education Foundation where she influenced regional and national policy in multiple environmental areas.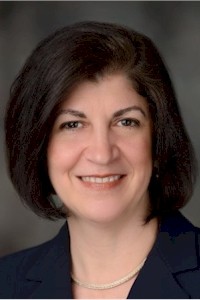 "Since joining GBB in July 2015 as Vice President, Operations Officer, Lori has contributed tremendously in helping run our organization, plan the long-term path for GBB's expanding ownership, as well as successfully lead multiple client project teams," said Harvey Gershman, GBB President and Co-Founder. "Her expertise in financial management, long term strategic planning, and operational management, in addition to her passion for the environment, make Lori a key member of the GBB team and ownership group going forward."
"It is very stimulating and rewarding to be part of an organization like GBB that has a group of consultants and professionals with such diverse and complementary backgrounds and expertise," noted Ms. Scozzafava. "In my new expanded role and involvement with the ownership group, I look forward to bringing people together to further contribute in positioning GBB for the exciting opportunities ahead, and to contribute in helping clients navigate the challenges they face with sustainable, innovative long-term solutions."
Prior to joining GBB and her leadership positions with industry associations, she gained valuable public-sector experience as Director, Recycling Services Division, at the Maryland Department of the Environment. Directing the state's $4 million program for 21 counties, she fostered, tracked, and increased recycling activities in the State. She led a team that provided public outreach; technical assistance; policy development; permitting; contract management; enforcement; and coordination among organizations, businesses, State agencies and counties.
During her career, Ms. Scozzafava has received several industry recognitions, including being named one of the top Women in Environmental Management by Waste & Recycling News and one of seven "Up-and-Coming" professionals in the recycling and composting industries by Resource Recycling magazine. She has a Master of Business Administration in Business Management with a concentration in Marketing from the University of Maryland – Robert H. Smith School of Business, and a Bachelor of Arts in Environmental Science from Bucknell University. She is based at GBB's new headquarters in McLean, Virginia, in the Washington, DC Metro area and can be reached at lscozzafava@gbbinc.com or (703)663-2428.
About GBB
GBB is an award-winning national solid waste management consulting firm founded in 1980 that helps public and private entities do better things with waste. GBB specializes in solid waste collection, processing, recycling, resource recovery, and disposal issues and assists in planning, procuring, and implementing sound, cost-effective facilities and services. For more information on the firm and its products and services, visit www.GBBinc.com, www.linkedin.com/company/gershman-brickner-&-bratton-inc-, www.facebook.com/gbbinc, www.twitter.com/gbbinc, or call 703-573-5800.
###