For more Information, contact:
Harvey Gershman, President
Gershman, Brickner & Bratton, Inc.
703-573-5800 / hgershman@gbbinc.com / www.gbbinc.com
FAIRFAX, Va (July 1, 2015) – Gershman, Brickner & Bratton, Inc. (GBB) is proud to announce that Lori Scozzafava has joined the firm as Vice President, Operations Officer. An experienced senior level executive, she has over 25 years of industry experience, including 15 years in high-profile leadership roles within prominent industry associations, where she provided valuable strategic and operational leadership, improved bottom lines, revitalized operations and finance, and managed significant growth of total net assets.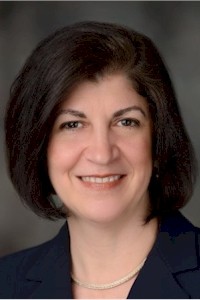 "We are excited to have Lori on board. She is a passionate advocate for environmental issues and has been very successful in leading key organizations," said GBB President and co-Founder Harvey Gershman. "In addition to her strategic planning contributions to enhance GBB's growth and profitability and managing the firm's administrative and marketing activities, she brings to the table extensive project management, recycling, and composting expertise that will prove highly valuable on client engagements."
"I was part of the GBB family early in my career as a Senior Consultant, and it's great to be back as the firm celebrates its 35th anniversary this summer," said Scozzafava. "I look forward to contributing to, and being part of, GBB's exciting future."
Prior to joining GBB, Ms. Scozzafava was most recently Executive Director of both the US Composting Council (USCC) and the Composting Council Research & Education Foundation (CCREF), where she improved the organizations' programs and influence, expanded membership value, and dramatically turned around finances. From 1999 to 2013, she was a key part of the leadership of the Solid Waste Association of North America (SWANA), which included nine years as Deputy Executive Director supervising Administration, Membership, Information Technologies, and Database Implementation. During her tenure, she was instrumental in increasing membership and net assets and achieving overall growth.
Ms. Scozzafava also brings valuable public-sector experience as a former Division Manager, Recycling Services Division, at the Maryland Department of the Environment. She directed the state's $4 million program for 21 counties where she led a team of program managers and enforcement officers and managed public outreach; technical assistance; policy development permitting; contract management; enforcement; and coordination among organizations, businesses, state agencies and counties.
During her career, she has received several industry recognitions, including being named one of the top Women in Environmental Management by Waste & Recycling News and one of seven "Up-and-Coming" professionals in the recycling and composting industries by Resource Recycling magazine. She has a Master of Business Administration in Business Management with a concentration in Marketing from the University of Maryland – Robert H. Smith School of Business, and a Bachelor of Arts in Environmental Science from Bucknell University. Ms. Scozzafava will work at GBB's headquarters in Fairfax, Virginia. She can be reached at lscozzafava@gbbinc.com or (240) 398-8211.
About GBB
GBB is an award-winning national solid waste management consulting firm founded in 1980 that helps public and private entities do better things with waste. GBB specializes in solid waste collection, processing, recycling, resource recovery, and disposal issues and assists in planning, procuring, and implementing sound, cost-effective facilities and services. For more information on GBB and its products and services, visit www.gbbinc.com, www.linkedin.com/company/gershman-brickner-&-bratton-inc., www.facebook.com/gbbinc, or call 703-573-5800.
###