For more Information, contact:
Stephen Simmons, Senior Vice President
Gershman, Brickner & Bratton, Inc.
(610) 742-4611 / SSimmons@GBBinc.com / www.GBBinc.com
McLEAN, Va (April 24, 2017) – Gershman, Brickner & Bratton, Inc. (GBB) is pleased to announce that Seth Myones has joined the firm as Special Principal Associate – Financial Advisory Services. He has over 30 years of experience in the waste and environmental services, industrial services, and waste-to-energy/renewable energy spaces with in-depth strategic, commercial, operational, and technical expertise.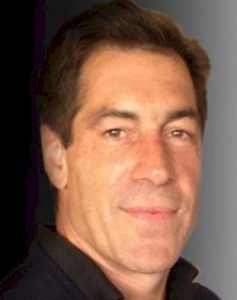 Mr. Myones is a progressive, integrity-driven senior executive with extensive execution experience and skill in establishing and heading world-class business and operations, both domestically and globally, and expertise in project & debt financing and restructuring. He also has a strong history in profit & loss (P&L) leadership roles and in significantly growing enterprise value by improving revenues and operating margins through greenfield, organic growth, and mergers and acquisitions (M&A) business development activities as well as tightly managing operating costs including instituting process & continuous improvement initiatives and organizational restructurings.
"I'm excited to join forces with GBB and create synergies with the current multi-disciplined team through my experience and background in the private sector," noted Mr. Myones.
"GBB's connection to Seth started when we first met in the Town of Babylon, New York where he was the first Business Manager for the Resource Recovery Facility that GBB helped implement. He brings to GBB his impressive track record as an industry leader, his industry knowledge and leadership abilities," said GBB President Harvey Gershman. "We look forward to Seth providing greater financial and business acumen depth to our team providing visioning, strategy development, execution, and operations consulting services."
Mr. Myones recently served as an Operating Advisor at Pegasus Capital Advisors, a private equity firm, on its recycling and environmental services portfolio companies and related industry opportunities. He was previously employed by Covanta Energy Corporation for more than 25 years in P&L leadership roles and was a member of the Senior Executive team for over 15 years, with roles as Chief Operating Officer, President – Covanta Americas, and Senior Vice President of Business. His executive-level responsibilities included overseeing and leading all commercial aspects of the environmental services, merchant waste, power sales, and scrap metal revenue segments as well as global P&L and operations, market strategy & execution, business development, M&A, engineering, construction, research & development, supply chain & logistics, government affairs, asset management, and customer relations.
Mr. Myones received an MBA in Finance from New York University, NYC, and a Bachelor of Science degree in Industrial Engineering from the State University of New York at Buffalo. He has a CPA license from the State of Maryland and is currently Adjunct Professor at the William Paterson University of New Jersey, International Business. Based in the Greater New York City area, he can be reached at SMyones@GBBinc.com.
About GBB
GBB is an award-winning national solid waste management consulting firm founded in 1980 that helps public and private entities do better things with waste. GBB specializes in solid waste collection, processing, recycling, resource recovery, and disposal issues and assists in planning, procuring, and implementing sound, cost-effective facilities and services. For more information on the firm and its products and services, visit www.GBBinc.com, www.linkedin.com/company/gershman-brickner-&-bratton-inc-, www.facebook.com/gbbinc, www.twitter.com/gbbinc, or call 703-573-5800.
###