Category Archives:
Featured News
GBB Waste Outlook – October 2019 Issue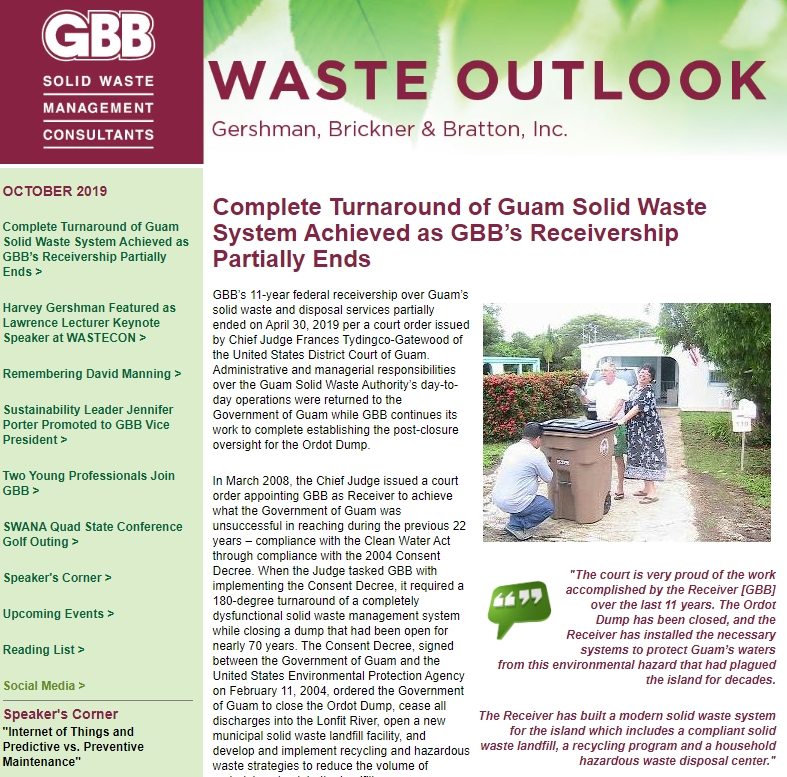 The October 2019 issue of the GBB Waste Outlook newsletter is out, with recent news about the firm.
Back to Basics with Recycling Education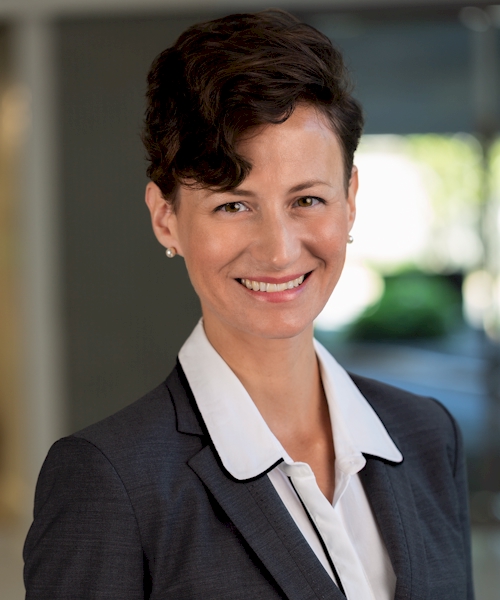 In Waste Today, Ashlea Smith discusses how recycling education efforts need to be responsive to a variety of audiences and factor in how diverse subsets of the population consume information.
Waste Characterization Study in Lancaster County, PA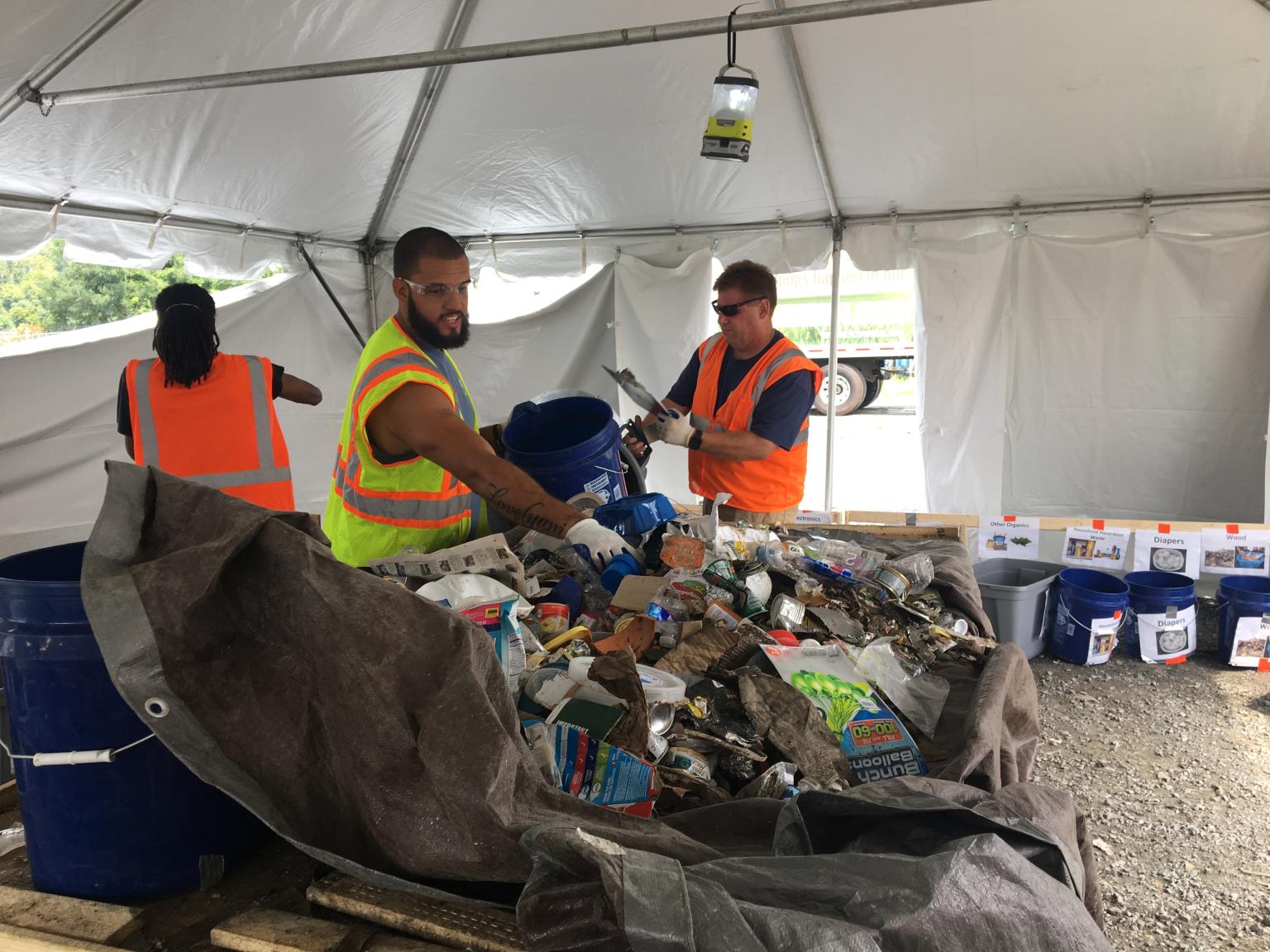 In mid-August, a GBB-led team performed a three-day single-stream recycling waste study at the LCSWMA transfer station. Learn more in this Lancaster Online article
Kent County, MI Sustainable Business Park Updates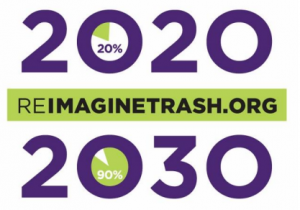 Kent County, MI has set a bold goal to divert 90% of County-generated trash that goes to landfills by 2030 and building a Sustainable Business Park is an essential part of reaching that goal. GBB is a proud Planning Partner of this project! Click here for more information and regularly updated links to the latest news and information about the park.
Transforming Guam's Solid Waste Management System from the Ground Up
In a 2008 Court Order, U.S. District Court Judge Frances M. Tydingco-Gatewood appointed GBB to be Receiver with full responsibility for bringing the Guam Solid Waste Management Division into compliance with the 2004 Consent Decree for violation of the Clean Water Act.
On April 29, 2019 the Court issued an Order partially ending the Receivership. In making this decision, the Court said:
"The court is very proud of the work accomplished by the Receiver over the last 11 years. The Ordot Dump has been closed, and the Receiver has installed the necessary systems to protect Guam's waters from this environmental hazard that had plagued the island for decades. The Receiver has built a modern solid waste system for the island which includes a compliant solid waste landfill, a recycling program and a household hazardous waste disposal center."
The Court authorized the Receiver to continue its work to complete the post-closure plan for the Ordot Dump. Click here for information about the Receivership.