Kate Vasquez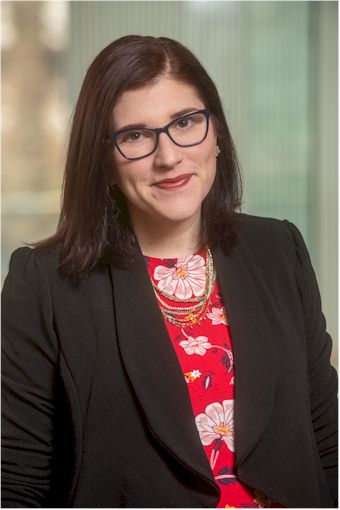 Project Manager
B.A., Political Science (Legislative Process concentration), University of Memphis, Memphis, TN
M.P.A. (State and Local Government concentration), Syracuse University, Syracuse, NY
SWANA Certified Recycling Manager, 2012–present
Specialties:
Solid waste management plan development; recycling and waste reduction programs; collection; procurement; public education and outreach; benchmarking; and regulatory implementation.
Ms. Vasquez has over 17 years of experience in recycling, solid waste reduction, and solid waste management both as a consultant and for public-sector entities. At GBB, she is involved in private- and public-sector projects aimed at increasing diversion, expanding and encouraging program participation, improving collection operations, and all aspects of solid waste planning.
Prior to joining GBB, she was Management Analyst II at the Division of Solid Waste Collection and Recycling of Fairfax County, VA, a large suburb of Washington, DC, where she headed multiple projects and programs that supported the objectives of the Solid Waste Management Program. For nearly 10 years, she developed, interpreted, and implemented solid waste code; communicated with public and internal audiences; and conducted complex research assignments and reports to senior staff. Previously, she first entered the solid waste field as a Research Analyst at the Office of Solid Waste Management of Loudoun County, VA.
She is very actively involved in several national, regional, and local professional associations dedicated to the promotion of recycling and the advancement of environmentally and economically sound solid waste management practices.
Publications & Speeches
"The Optimist's Guide to Recycling,"  published in Waste Today. (February 2019)
"What's in a Year?," published in Waste Today. (December 2018)
"Often Overlooked – What municipalities should know while writing and implementing residential solid waste hauling contracts," published in Waste Today. (September 2018)
"But It's Not What I'm Used To! Seeking Change in High-Service Cities," presented at the SWANA eSession webinar series. (April 2018)
"What's the Deal with Commercial Recycling?," published in Waste Today. (March 2018)
"Sometimes, "Different" is "More"," published in Recycling Today. (May 2017)
"Leveraging Contracting and Purchasing Processes to Increase Business Recycling In Your Community," presented at the Municipal Waste Management Association Webinar. (November 2015)
"Put Your Money Where Your Green Is," presented at Ignite WASTECON, Dallas, TX. (August 2014)
"The Face of Rural Recycling," presented at the Virginia Recycling Association Annual Conference, Roanoke, VA. (May 2014)
"Education & Outreach," (moderator) presented at the Virginia Recycling Association Annual Conference, Roanoke, VA. (May 2014)
"The Power of Getting Personal: How Compost Coaching Reduces Curbside Collection," (moderator) presented at WASTECON, Long Beach, CA. (September 2013)
"Recycling in North American Cities," presented at the Waste Wise webcast. (July 2013)
"Beyond Composting: Alternative Technologies for Processing Source Separated Organics," presented at the Virginia Recycling Association Annual Conference, Virginia Beach, VA. (May 2013)
"System Change in Recycling Education & Outreach," (moderator) presented at the Virginia Recycling Association Annual Conference, Virginia Beach, VA. (May 2013)
"Recycling Reports," presented at the Virginia Recycling Association Annual Members Meeting, Charlottesville, VA. (November 2012)
"The Changing Colors of Policy and Legislation Session," presented at the Virginia Recycling Association Annual Conference, Virginia Beach, VA. (May 2010)
"Let's See a Show of Hands: Policy and Legislation Session," presented at the Virginia Recycling Association Annual Conference, Lynchburg, VA. (May 2019)
"Should SWANA-Virginia Lobby the General Assembly?," presented at SWANA-Old Dominion Annual Conference, Wintergreen, VA. (June 2006)
"Your Place or Mine? Scheduling Recycling Events," presented at the Metropolitan Washington Council of Governments Recycling Committee, Washington, DC. (January 2006)
"Bargain-priced Outreach: Why Education Doesn't Have to Cost a Fortune," presented at the Virginia Recycling Association Annual Conference, Charlottesville, VA. (October 2005)
"Reaching Out to Non-native Speakers of English," presented at the Metropolitan Washington Council of Governments Recycling Committee, Washington, DC. (July 2004)